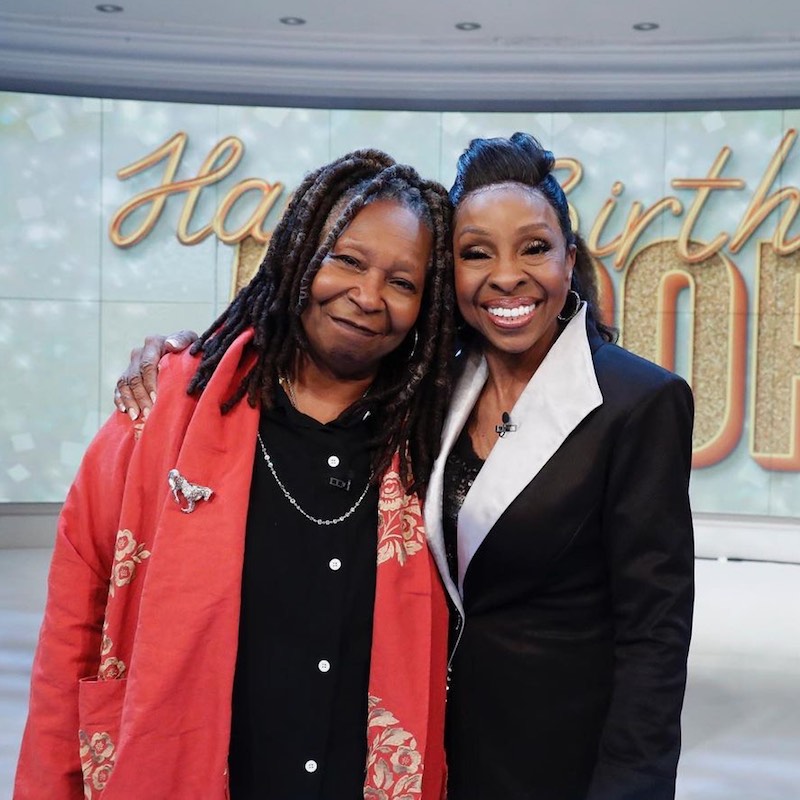 Whoopi Goldberg turned 68 years young on Monday, November 13th and celebrated live on The View. It was her birthday, but she came bearing gifts for her fellow cohosts and the studio audience. The best present of all, though, was when Whoopi welcomed Gladys Knight to the stage to perform.
The Empress of Soul sounded like the icon that she is while singing "Midnight Train To Georgia" in Goldberg's honor. Gladys didn't have The Pips with her, but her three background vocalists and keyboard player did the timeless classic justice. While she was on stage singing her heart out, Whoopi was carrying on in the front row and doing the same. Who knew that "Midnight Train To Georgia" was her jam?
At the close of the show, the birthday girl thanked Knight for being a part of her on-air fête and asked her to sing one more song. She happily obliged and jumped right into "Best Thing That Ever Happened To Me." At times, Gladys sang the song directly to Whoopi, who was now on stage with her cohosts, and the meaningful lyrics really seemed to resonate with her as she sang them back to the legendary songstress. You could see, hear and feel the love.
Take a little time to enjoy Gladys Knight on The View below.