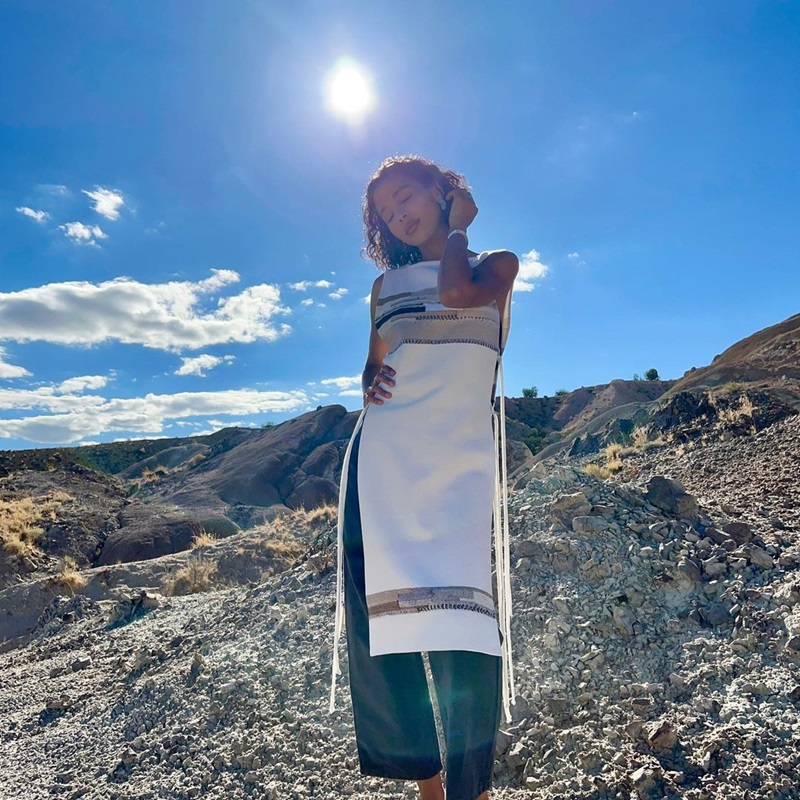 Sidibe has kept us feeling lovely all year thanks to another consistent stream of new music from her camp. She's released a slew of singles over the past few months — including "Sunshine," "Too Good Alone" and "Nothing At All." But she's not done with us as the year comes to a close. Instead, she's back to give us yet another musical gift with her newest song "Governed By Love."
"Governed By Love" sees Sidibe returning to her favorite topic as she collaborates once again with producer Nico Stadi. The two have built a magical musical rapport and it shows here. Nico crafts a lush, dreamy musical backdrop that's perfectly suited for the breathy, lovestruck vocal the singer contributes here and even offers a few surprises — including an unexpected electric guitar solo at the song's end.
Lyrically, Sidibe is once again swept up by love. She sings of being head over heels and wanting to uncover all the pleasures that are in store. And if there's a cure for this feeling, trust us when we say that she doesn't want it. Or you can take it from Sidibe herself on the song's chorus. "Please don't help me / Governed by love / Heaven help me / Governed by love," she sings. "We can't help it / Governed by love / Have you felt this? / Governed by love."
"I hope it arouses your senses and reminds you of the heart's capacity to love," Sidibe wrote on Facebook to mark the single's release. "Because love is always here." We think she accomplished her mission. Listen to Sidibe's latest when you press play below.