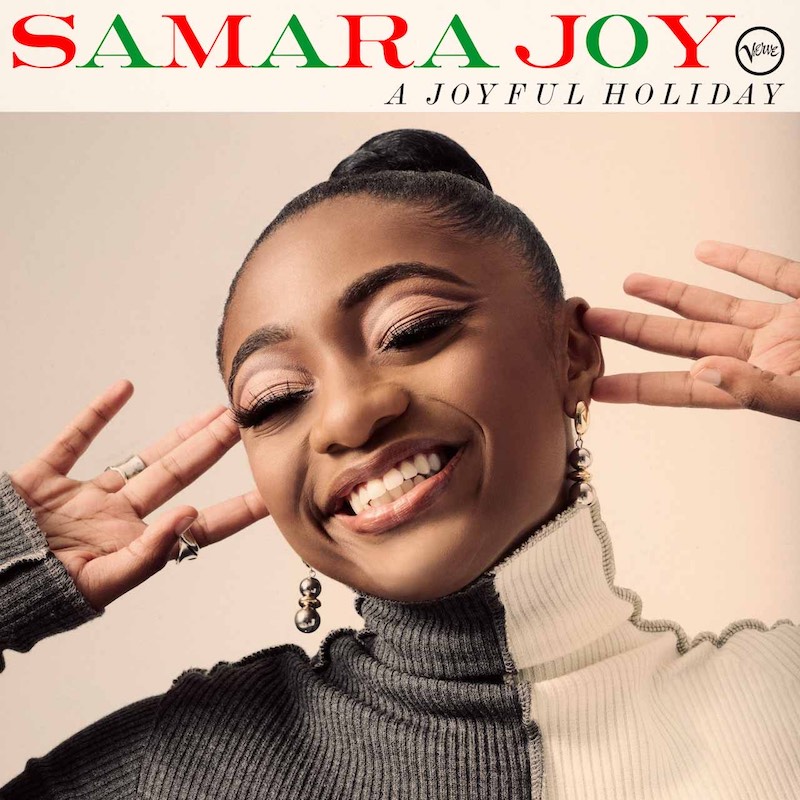 GRAMMY Award-winning jazz singer Samara Joy lends her velvety vocals to a collection of Christmas classics and covers on her yuletide EP A Joyful Holiday. Her exquisite vocals and stylistic choices make this one of the best gifts of music we've received this year.
The first song you hear when you press play is a previously recorded 2022 cover of Songwriter's Hall of Famer Bob Russell's "Warm In December." Samara's vocals on the track are like a cup of hot chocolate and a warm blanket in front of a toasty fire on a cold winter's night. Chill and relaxed, it sets the tone for the entire album.
The second track, "Twinkle Twinkle Little Me," features jazz pianist Sullivan Fortner. Samara's precious take makes it our second favorite version of the song right behind Stevie Wonder, who sang it on his Someday At Christmas album released in 1967.
Samara Joy's rendition of "The Christmas Song" would make Nat King Cole proud while her "Have Yourself A Merry Little Christmas" is a sheer delight. She then brings it home for the holidays on the last two tracks, a heavenly version of "O Holy Night" and a live recording of "The Christmas Song," featuring The McClendon Family and a duet with her father Antonio McClendon, respectively.
Family is important to Samara Joy, and we love that she included her talented kinfolk on the EP. We are still in our feels over the viral video of her grandfather Elder Goldwire McClendon, who wowed and wooed the internet when he led the family in a soul-stirring rendition of "It Is Well With My Soul" at his 93rd birthday celebration in October.
Talent is in Samara Joy's bloodline, and we're thankful that she's chosen to share hers with us to enjoy with our families this Christmas and beyond on this EP. A Joyful Holiday is a magnificent collection of music that we will cherish for years to come.
Samara Joy A Joyful Holiday [Amazon][Apple Music][TIDAL]
- Advertisement -