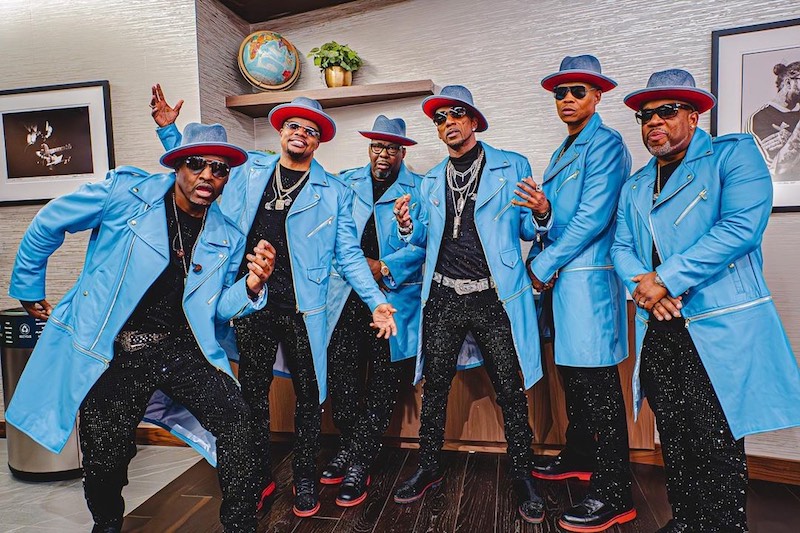 The gentlemen of New Edition are taking their 40th-anniversary celebration into 2024. After embarking on two successful back-to-back tours – The Culture Tour in 2022 and their Legacy Tour earlier this year – their next music move will be to the great state of Nevada for a long-awaited Las Vegas residency in the new year.
Following in the footsteps of Usher, Bruno Mars, Adele and other major artists who've set up shop in Sin City, Ronnie DeVoe, Bobby Brown, Ricky Bell, Michael Bivins, Ralph Tresvant and Johnny Gill have got next with their big New Edition Las Vagas residency reveal. The beloved R&B band will perform a series of six intimate shows at the Encore Theater at Wynn Las Vegas starting in February 2024.
New Edition Las Vegas kicks off on February 28th with the bulk of shows scheduled in March before the residency wraps on March 9th. This residency is brief, but if there's enough demand from NE fans, they might be inclined to extend it. After all, they've been waiting a long time for this opportunity.
Back in March, New Edition visited Sherri Shepherd's daytime talk show Sherri and the topic of them doing a Vegas residency came up. Ralph Tresvant spoke for the group and stated that they've talked about it for years and had numerous offers, but the deal was never right. Until now, that is. The fellas returned to Sherri this week to share the good news. Ronnie DeVoe served as the spokesperson, but Johnny Gill chimed in and channeled his inner Don King, saying, "Oh, there's gonna be a sin at the Wynn! So you better get your tickets now. It's gonna be the best show on earth!"
NE was a little more reserved in their official press statement that was shared via Billboard. "Fulfilling a career-long dream to solidify ourselves with a residency performance in the entertainment capital of the world, we are beyond excited to embark on this fantastical journey at the Encore Theater at Wynn Las Vegas," the group proclaimed.
New Edition is ready to take on Las Vegas with a one-of-a-kind series of performances. They are on a mission "to give our fans a show that they cannot witness anywhere else in the world." That is music to our ears.
NE4Lifers get in formation and make plans to make it to Encore Theater at Wynn Las Vegas next February and March to attend New Edition Las Vegas. Tickets to all residency dates will be sold through Ticketmaster and went on pre-sale today, November 8th at 10 a.m. PT (access code VEGAS24) prior to going on sale to the general public on Friday at 10 a.m. PT.
View all of the dates and watch their segment on Sherri this week below, and visit the Wynn Las Vegas website for more information on New Edition Las Vegas.
- Advertisement -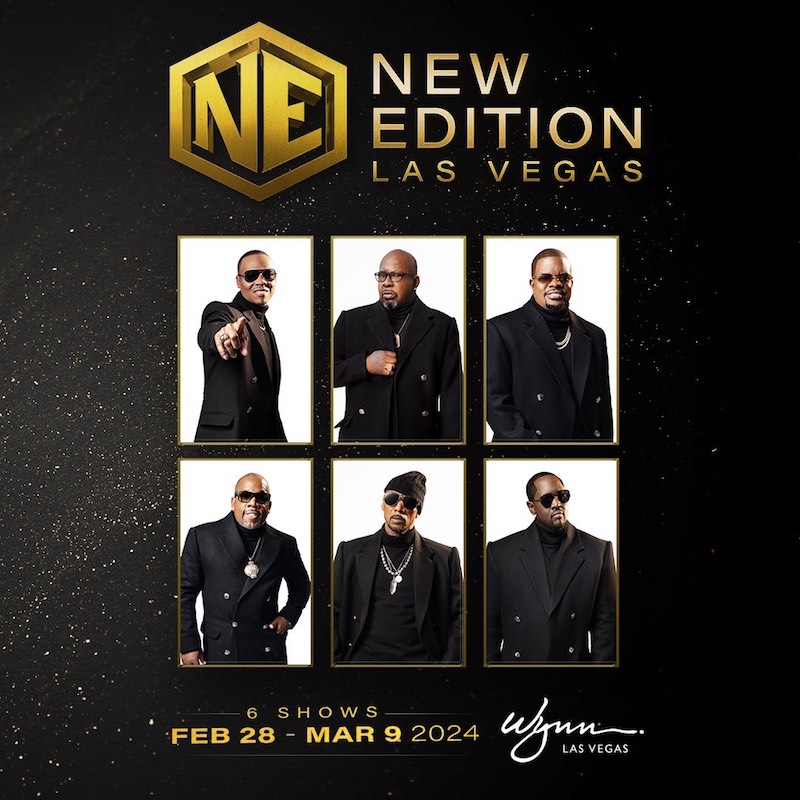 New Edition Las Vegas Residency dates:

Wednesday, February 28, 2024
Friday, March 1, 2024
Saturday, March 2, 2024
Wednesday, March 6, 2024
Friday, March 8, 2024
Saturday, March 9, 2024
- Advertisement -
- Advertisement -