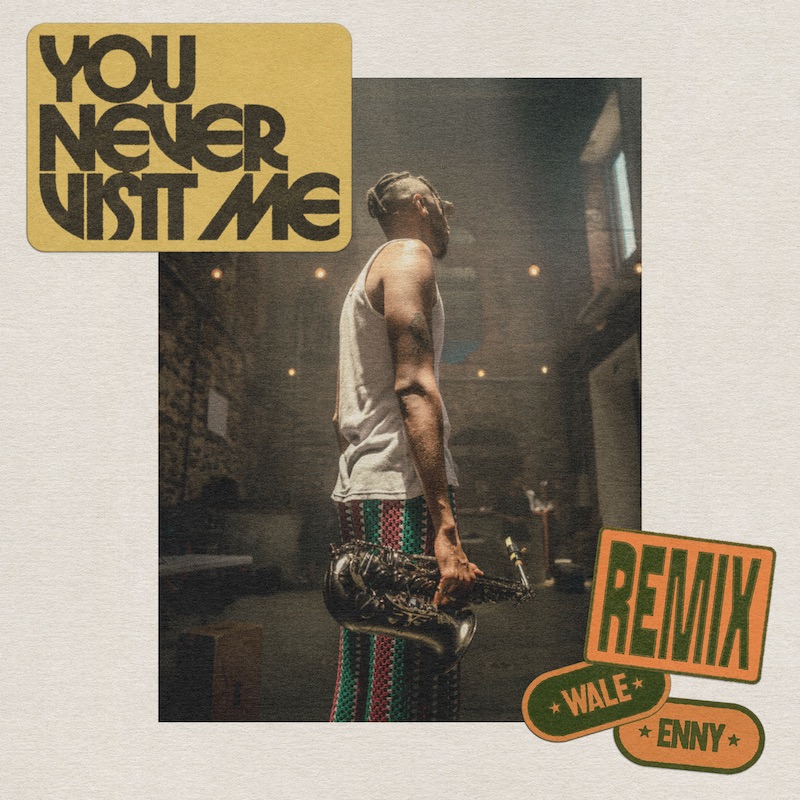 It's just shy of a year since Masego released the catchy bop "You Never Visit Me," the second single from his self-titled album Masego that dropped in March. As we approach the song's one-year anniversary, Uncle Sego decided to revisit it with a remix. The updated version features some hip-hop flavor courtesy of rappers Wale and ENNY and comes coupled with a cool visualizer.
The "You Never Visit Me" remix keeps much of the original with Masego's chorus, bridge and instrumentation remaining. In between the familiar, Wale and ENNY spit their shiny new bars. Wale suggests that his ex get their old thing back during his verse. "You heard I was back in the streets / You should probably spin the block," he raps, hoping to throw some kindling onto their old flame. British rapstress ENNY responds in her verse and isn't falling for it. "Only back and forth I want's Aaliyah on my playlist," she spits and makes it clear they're going nowhere.
For the track's visual, the trio of artists actually sit this one out. The cast consists entirely of real-life superfans playing Masego, Wale and ENNY. We're introduced to each fan in the beginning and throughout the clip we see fun facts about them appear on the screen along with quotes about their faves who they portray.
In addition to this fresh spin on "You Never Visit Me," Masego has a fresh slate of tour dates in Europe and the UK on tap for 2024. After embarking on his You Never Visit Me Tour across North America earlier this year, he sets his sights on a 20-city run across the pond starting in January with special guest Tanerélle. Entitled the Where We Goin? Tour, he's not only beginning a new year on the road but his next chapter as well.
"Stepping into a new era with y'all, I'm bringing 'Where We Goin?' to the stage in 2024," he wrote on Instagram with the tour flyer. "Expect 1 of 1 moments, the mic being on and the band going off every night," he promised fans before calling this leg of his journey the, "#LastCallBeforeTheQuiet."
Tickets to Masego's Where We Goin? Tour are on sale and moving fast. If you know like we know and you're in the EU or UK, make plans to catch this tour. View the tour flyer and all of the dates below, and visit Masego's website when you're ready to purchase.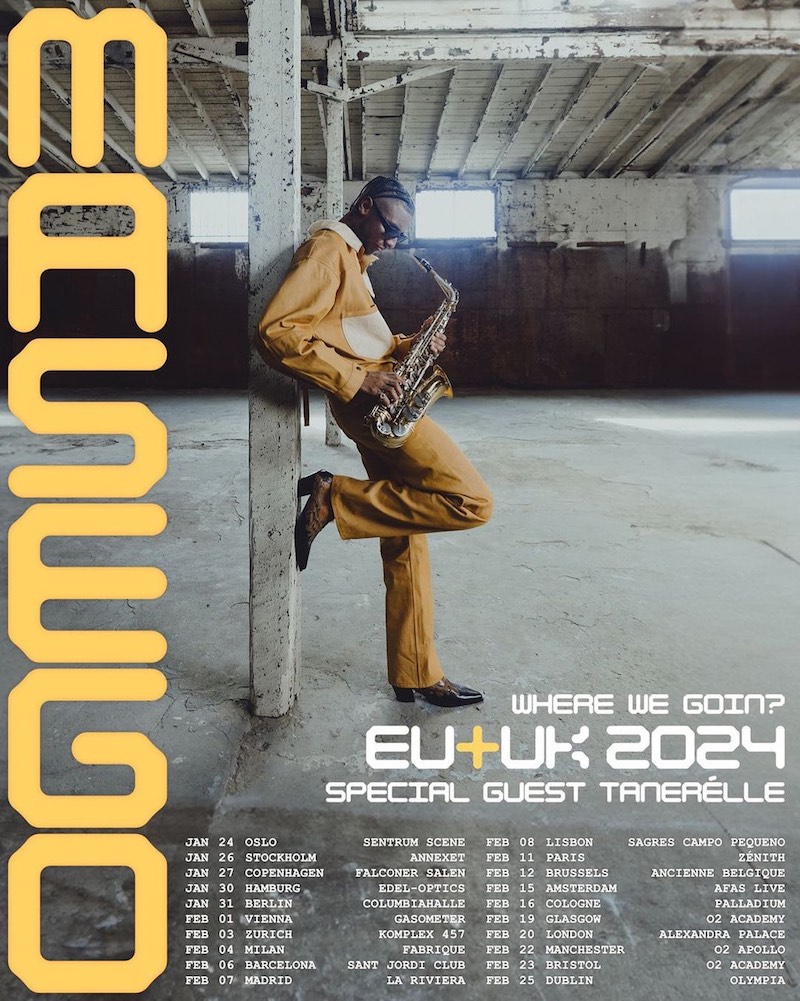 Masego Where We Goin? Tour EU + UK 2024 dates:

1/24 – Oslo – Sentrum Scene
1/26 – Stockholm – Annexet
1/27 – Copenhagen – Falconer Salen
1/30 – Hamburg – Edel-Optics
1/31 – Berlin – Columbiahalle
2/1 – Vienna – Gasometer
2/3 – Zurich – Komplex 457
2/4 – Milan – Fabrique
2/6 – Barcelona – Sant Jordi Club
2/7 – Madrid – LA Riviera
2/8 – Lisbon – Sagres Campo Pequeno
2/11 – Paris – Zenith
2/12 – Brussels – Ancienne Belgique
2/15 – Amsterdam – Afas Live
2/16 – Cologne – Palladium
2/19 – Glasgow – O2 Academy
2/20 – London – Alexandra Palace
2/22 – Manchester – O2 Apollo
2/23 – Bristol – O2 Academy
2/25 – Dublin – Olympia
- Advertisement -