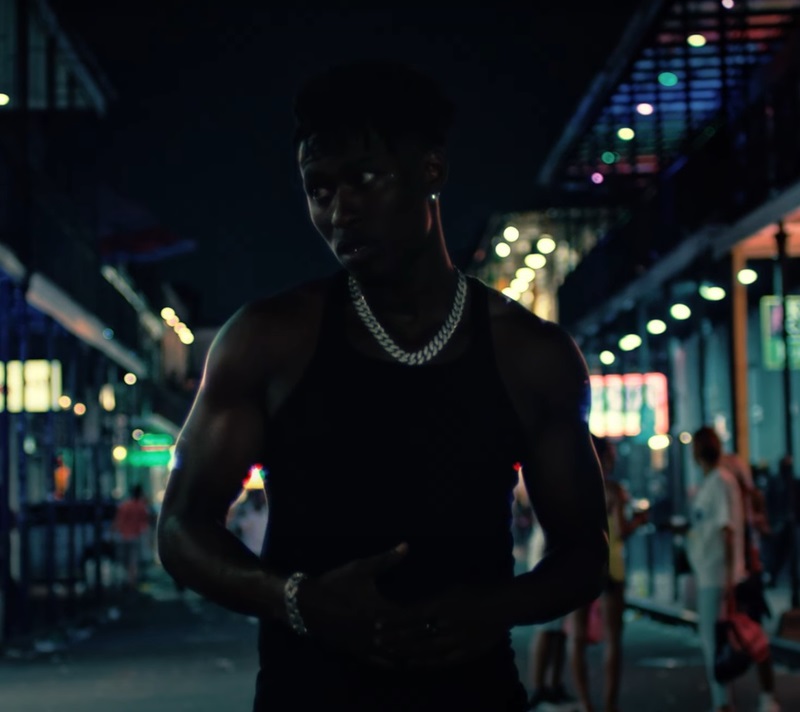 Lucky Daye was everywhere in 2022 thanks to several high-profile collaborations and the sticky-sweet soul of his album Candydrip. However, the singer-songwriter has been relatively quiet this year. He's breaking his musical silence in a big way, though, with the release of his newest single "That's You."
Lucky isn't playing with us on this single, tasking two-thirds of the men responsible for the Silk Sonic sound — his frequent collaborator D'Mile and hitmaker Bruno Mars — to provide the soulful funk of this new cut. The two put some stank on it with funky bass, sticky guitar licks and drums to create a lament for the one who got away. Lucky's on lyric duty as per usual. He's also brought in some big guns to help him out on that aspect, though, as Austin Brown and Mike "Hunnid" McGregor add some of their finesse.
That deep pool of talent yields a fantastic song on which the crooner pines after a former flame whom he can't get off of his mind. Though he lists all the finer things his life has afforded him on the verses, he sums up the song's thesis with the chorus. "Girl, I been so dumb / Don't wanna be a fool out of love all alone / Girl, I been so wrong / Buyin' up the world just to make it feel like home / I been numb, so numb," he sings. "Spendin' every dime to gеt everything I want / Therе's only one thing missing in life / That's you."
The song's visual, however, tells a starkly different story. We see Lucky wandering the streets of his native New Orleans aimlessly in the clip. That is until he finds a lovely young woman that he ends up taking home. But just when we think we know how this will go down, another comely woman walks from the bedroom and enchants his date before pulling the very essence from her body. It's then that we realize that Lucky is this succubus' servant, bringing her women on a nightly basis so that she can feast on their souls. Lucky has been known to play around with dark undertones in his videos, but we surely didn't see this one coming.
It hasn't been confirmed if "That's You" is just a one-off single or the opening salvo of something bigger. However, knowing how Lucky Daye rolls, we'll start making some space for a new album on our shelves. Take a listen to "That's You" and watch its Southern Gothic visual when you scroll below.