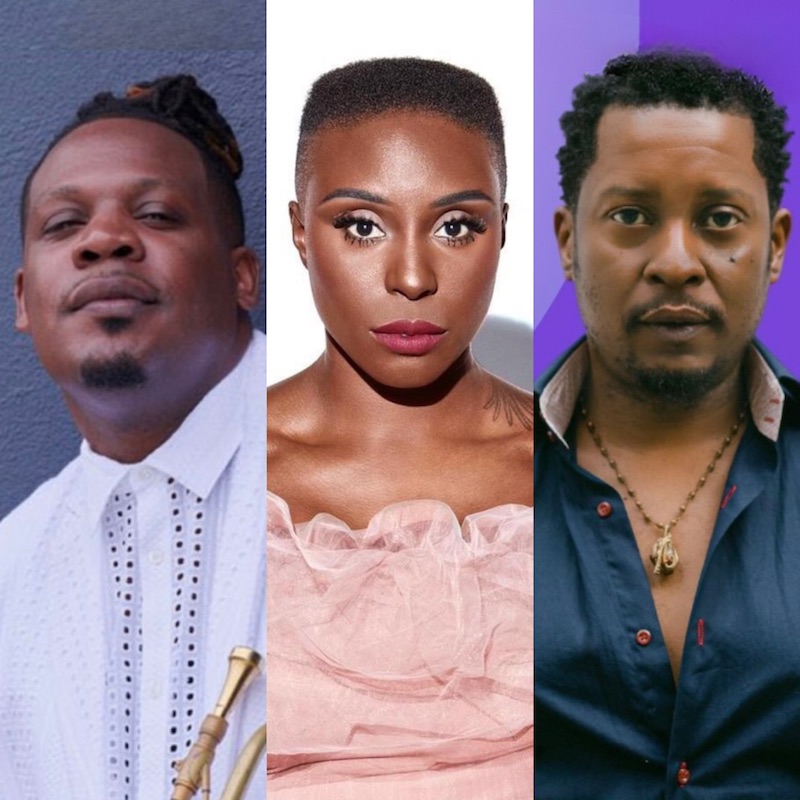 With Tony! Toni! Toné!'s highly-successful Just Me And You Tour drawing to a close, musician Keyon Harrold is ready to step into the spotlight with the upcoming release of his first album in over six years, Foreverland. As we inch closer to the album's January 19th release date, Harrold unveils the title track, a dreamy ode to finding true love that includes Laura Mvula on vocals along with Chris Dave on the drums and Robert Glasper on piano. 
"Foreverland" opens with Harrold showcasing his vocals as he sings about patiently waiting for his true love to find him. "Do you long for me or do you walk alone? / Ok, I'll wait for you in this lonely city / Cause I hate waiting, please open the door," he wonders out loud. The lyrics capture the patient pining that often accompanies waiting to find your person while trusting that it'll all work out in due time.
Mvula's voice adds a haunting quality to the song as she answers Harrold's call, letting him know she'd wait as long as she has to, if need be. "OK, I'll wait for you here in this perfect dream / I'm so glad I don't sleep, if this is the only time we have to meet," she sings. 
The song's tempo ebbs and flows, delivering a lushly, traditional jazz tune one minute before effortlessly shifting to its more off-kilter advant-garde cousin the next. Harrold's muted trumpet seductively calls out to the listener, luring us into a state of dreamy yearning as we go along on his search for love in the cosmos.
"Foreverland" is just the latest single in anticipation of the album's release. Harrold tapped Common and Jean Baylor on "Find Your Peace" and linked up with American Idol alum Malaya on "Don't Lie."
Keyon will celebrate Foreverland's release with a two-night stand at The Sun Rose in Los Angeles on January 19-20, 2024 before heading to the East Coast for a short residency from January 22-24, 2024 at New York's famed Blue Note venue. Both sets of dates will feature appearances from some of the album's guests like PJ Morton, Common, Jean Baylor and Mvula.
Get into Keyon Harrold's latest below and see if it doesn't leave you in the mood for love. Be sure to pre-save/pre-order Foreverland for your collection. 
- Advertisement -