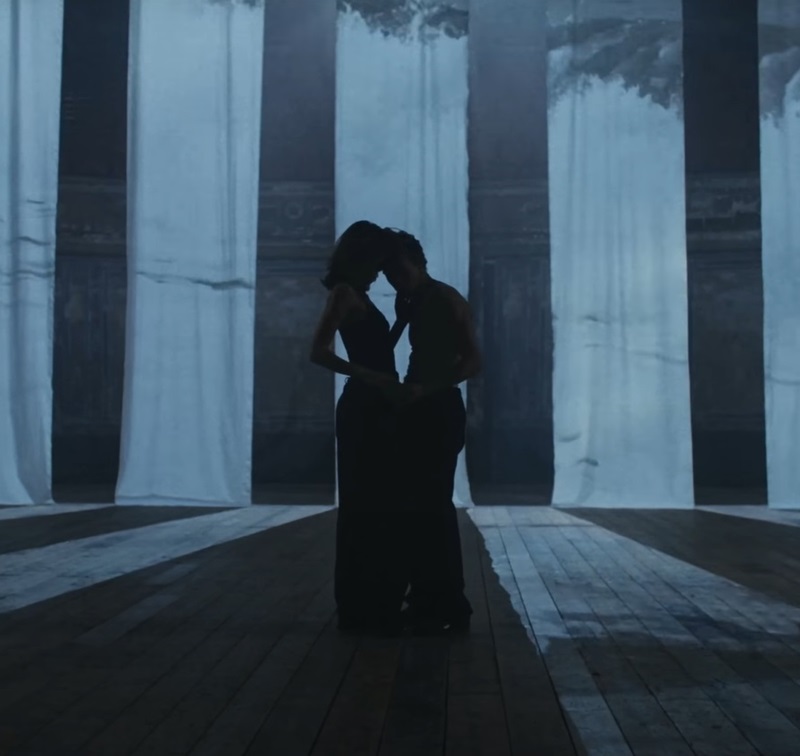 The fellas of Jungle have outdone themselves when it comes to the visuals from their recent album Volcano. We've been flush with captivating videos from the set ever since the project was teased back in April, and they've come in a steady stream ever since. When we last checked in, the duo released clips for "Every Night" and "Problemz." Now they give us a video for the song that serves as the album's heart and soul, "Good At Breaking Hearts."
The song, which features the talents of JNR Wiliams and 33.3 (a side project of Jungle's J Lloyd and Lydia Kitto), is a melodic tune about the ups and downs of love and heartbreak. It's not something that would lend itself to the athletic, energetic choreography that we've seen thus far from the Volcano videos, which is why this one goes for a different tack.
The clip focuses on dancers Will West and Mette Linturi as they play out the romance thread of previous clips through dance. They move in silhouette against the crashing waves projected on the backdrop. There's a mesmerizing, romantic interplay between the two that makes the clip feel like we're eavesdropping on an intimate moment between lovers. In other words, the mission of the segment was accomplished.
Sadly, we're in the final lap of visuals from the album as only two songs remain. Before we come to the bittersweet end, watch the visual for "Good At Breaking Hearts" when you press play.