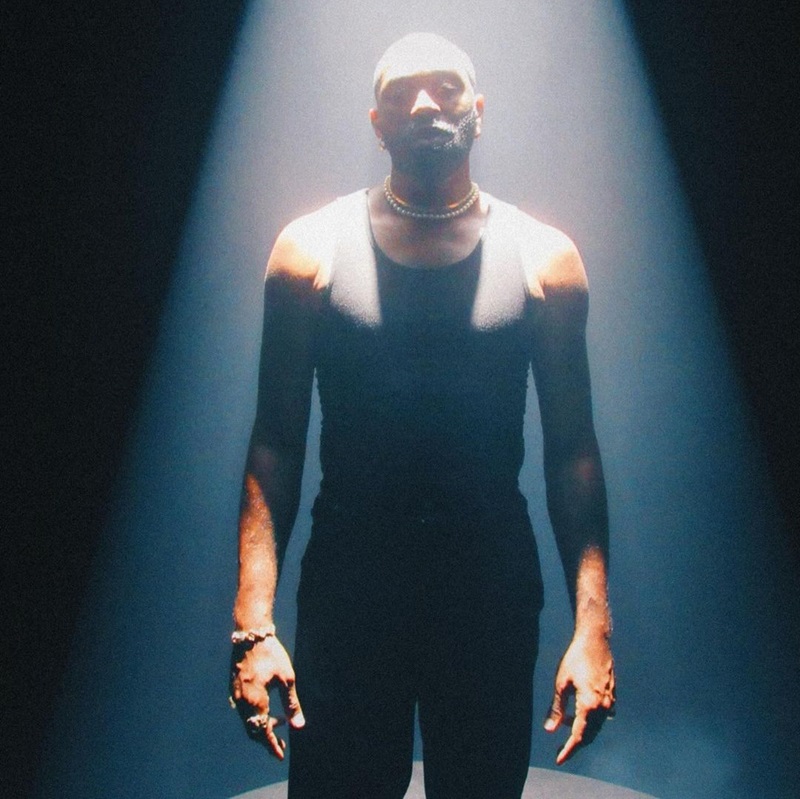 CAMP has had us on lock all summer off the strength of his EP SummerBaby. The joint has jams and, even with summer now a distant memory, we still can't take it out of our rotation. Thankfully, CAMP is doing a good job of keeping his talent at the front of our minds. He does just that with the release of a visual for one of the EP's many standouts, "Naked."
"Naked" is about exactly what you think, with CAMP giving us a tempting invite on the chorus, singing, "We can take our clothes off / Baby let me see / Come lay your sexy body Naked next to me." That kind of sexiness translates with or with or without a visual, but CAMP gives us something to look at with music video.
The singer turns off the lights in the clip, leaving just a solitary spotlight for him to step into. After the camera punches in his old-school microphone, we then see the singer clad in a black tank top and pants as the camera spins around him. He then gives an electric performance of the track with an intensity that radiates through the camera.
It's rare that an artist can command a performance with just their charisma alone, but CAMP is most definitely doing it for us. Will you take him up on the offer he presents on the chorus? Decide for yourself when you watch him in "Naked" below.