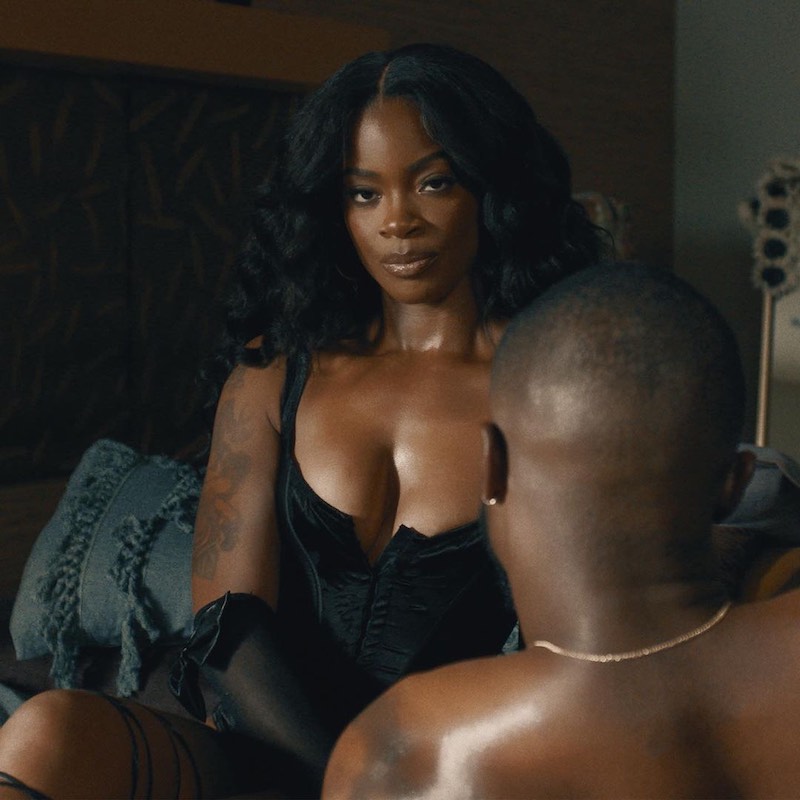 In the year since dropping her second studio album age/sex/location, singer Ari Lennox has been keeping her foot on our necks while jetsetting around the world on tour, dazzling fans with her stunning vocals and killer legs. Besides hopping on Rory's James Fauntleroy-assisted "My Phone Can Die," this past spring, the D.C. native has been quiet on the musical front, however. That all has changed with the release of "Get Close," her first new solo single of 2023 as the year winds down.
She teams up with co-writers/producers Wu10 and DZL on the slinky number that finds her spitting her best game to a guy she's interested in. She lets him know upfront that she's willing to take a chance on getting to know him while also acknowledging any differences between them. "New York pizza, my Coke Zero / Gamble my heart, Rob De Niro / I just want you to call / So we can get congenial," she sings seductively on the intro verse before expressing her need to get close on the chorus.
By the looks of the accompanying video, the two get a little more than friendly as viewers see them booed up at home. They cook, dance in the living room, get a little frisky in the bed and, like all couples, argue. Things don't stay off-course for long between Ari and her tall, dark and handsome man as they are back to cuddling and loving on each other by the clip's end. The chemistry between the two is off-the-charts as they showcase the highs and lows of love.
Although Lennox has yet to reveal if the single is a one-off or will appear on her next album, we'll happily take whatever we can get. For those who still can't get enough of the Dreamville signee, you can catch her on the road opening for Rod Wave, which wraps up on December 18th in Jacksonville, Florida.
Get an earful and eyeful of Ari Lennox's "Get Close" below. Add the track to your cuffing season playlists from your choice of digital music providers.