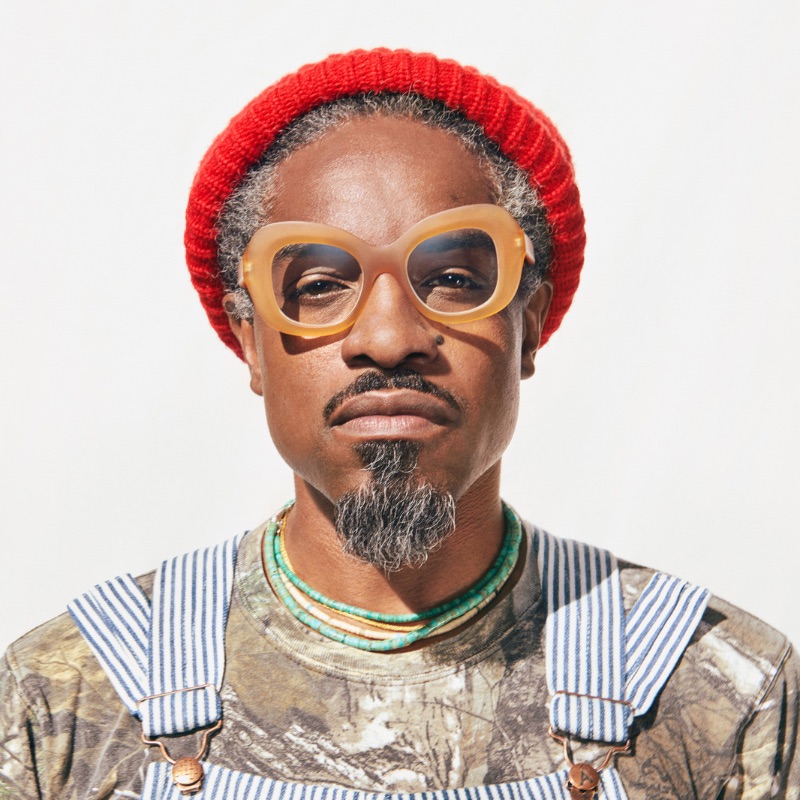 Folks have been hoping for an André 3000 solo album ever since he wowed us with his half of OutKast's Speakerboxxx/The Love Below 20 years ago. What they got instead were spare (but mind-blowing) guest features on popular songs as Dre became almost more legend than man, a mysterious figure who would occasionally pop up playing the flute in random places. Now we see that was all by design as the musician has announced his debut album New Blue Sun — a set where fans won't be getting his trademark thoughtful bars and, instead, will hear his prowess as a jazz flautist.
The album was first announced during an exclusive interview with Rodney Carmichael on NPR's All Songs Considered podcast. There, he broke down what inspired the set and some of the creative process that went into New Blue Sun. He also gave some insights in a press release about the set. "I've been interested in winds for a long time, so it was just a natural progression for me to go into flutes," he shared. "I just like messing with instruments and I gravitated mostly toward wind."
He's also gravitated to some outrageous titles for the instrumental tracks. Those titles include the likes of "That Night In Hawaii When I Turned Into A Panther And Started Making These Low Register Purring Tones That I Couldn't Control … Sh¥t Was Wild" and "I swear, I Really Wanted To Make A 'Rap' Album But This Is Literally The Way The Wind Blew Me This Time."
André also explains those, saying, "...with the song titles, we kind of kept it playful a lot of times. Or we got a little raw because I wanted to still feel light at times. Or give it some type of balance, make it just attractive for people to come in."
We're not exactly sure what to expect with this one, but we're most definitely intrigued. Luckily we don't have to wait to find out what it'll be giving as the album will drop this Friday, November 17th. Check out the cover for New Blue Sun as well as the set's out-there tracklist when you head below.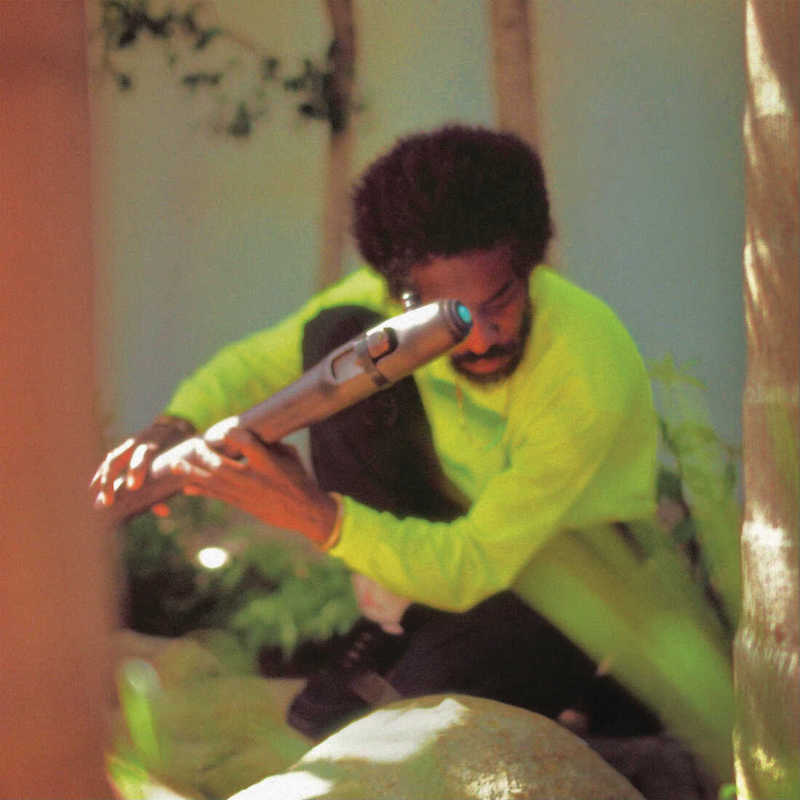 André 3000 New Blue Sun tracklist:

1. I swear, I Really Wanted To Make A "Rap" Album But This Is Literally The Way The Wind Blew Me This Time
2. The Slang Word P(*)ssy Rolls Off The Tongue With Far Better Ease Than The Proper Word Vagina . Do You Agree?
3. That Night In Hawaii When I Turned Into A Panther And Started Making These Low Register Purring Tones That I Couldn't Control … Sh¥t Was Wild
4. BuyPoloDisorder's Daughter Wears A 3000™ Button Down Embroidered
5. Ninety Three 'Til Infinity And Beyoncé
6. Ghandi, Dalai Lama, Your Lord & Savior J.C. / Bundy, Jeffrey Dahmer, And John Wayne Gacy
7. Ants To You, Gods To Who ?
8. Dreams Once Buried Beneath The Dungeon Floor Slowly Sprout Into Undying Gardens