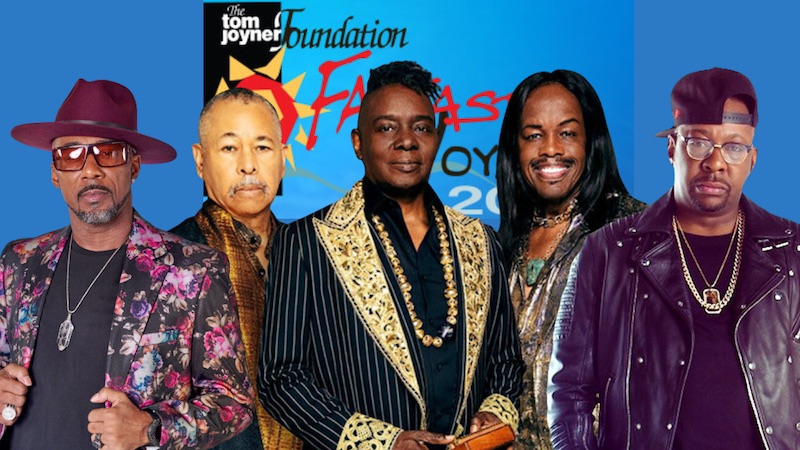 Iconic radio personality Tom Joyner may no longer be waking folks up daily on the Tom Joyner Morning Show, but he reminds us to stay woke through his work with the Tom Joyner Foundation. The non-profit organization's flagship event is its Fantastic Voyage cruise, which helps in their mission to raise money to support HBCUs and their students. The annual "Party with a Purpose" returns for 2024, setting sail from Miami and traveling to the tropics for a week of fun, sun, music and more. The first round of artists has been announced, and the lineup is already making waves.
The Fantastic Voyage 2024 will hit the high seas with legends on board. Scheduled to perform on this year's cruise are the elements Earth Wind & Fire, the OG King of R&B Bobby Brown, his New Edition brother and Love & R&B radio show host Ralph Tresvant and singer turned R&B Money Podcast host Tank. These artists are only the first batch to be rolled out of the over 50 acts that will perform on the ship.
This year's cruise featured The Isley Brothers, Charlie Wilson, El DeBarge, Ms. Lauryn Hill, Big Daddy Kane, Busta Rhymes and Dru Hill, to name a few, so it's a given that next year's talent roster will be pretty dope once it all comes together. Something that has been finalized, however, is the dates and itinerary for Fantastic Voyage 2024.
The next voyage will be on Royal Caribbean's Independence Of The Seas, and the ship will depart Miami on Saturday, April 27, 2024 and return on Saturday, May 4, 2024. The cruise will visit ports of call Labadee, Haiti; Puerto Plata, Dominican Republic and San Juan, Puerto Rico.
Past Fantastic Voyages have all sold out, so if you're interested in attending this floating, week-long party, make a decision soon because cabins are already moving. Visit the Fantastic Voyage website to make a reservation and for more information.