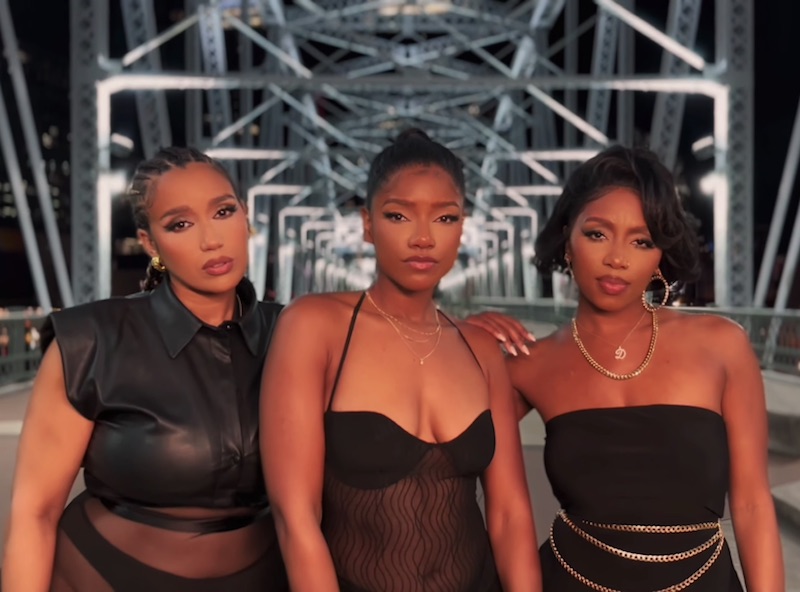 The Shindellas have been bringing the heat on the audio front, but their visuals for this album cycle have also been pretty fire. As they roll out their new project Shindo, the dazzling dolls drop another music video for their most recent single "Think Of Me."
The gorgeous group members share screentime in "Think Of Me," but the focus is on the song's lead vocalist Stacy Johnson. She's in scenes solo and with her beau enjoying romantic moments together. When Stacy isn't alone in thought or loving up on her man, she links up with her girls Kasi Jones and Tamara Chauniece to strut their stuff around downtown Nashville in their sexy black fits and sing with the sparkling city as their backdrop. As lovely as Music City looks at night, nothing compares to the head-turning trio.
"Think Of Me" is one of nine tracks that will be included on The Shindellas' sophomore album. Shindo will hit these digital music streets on Friday, October 20th and is available for pre-save/pre-order now.