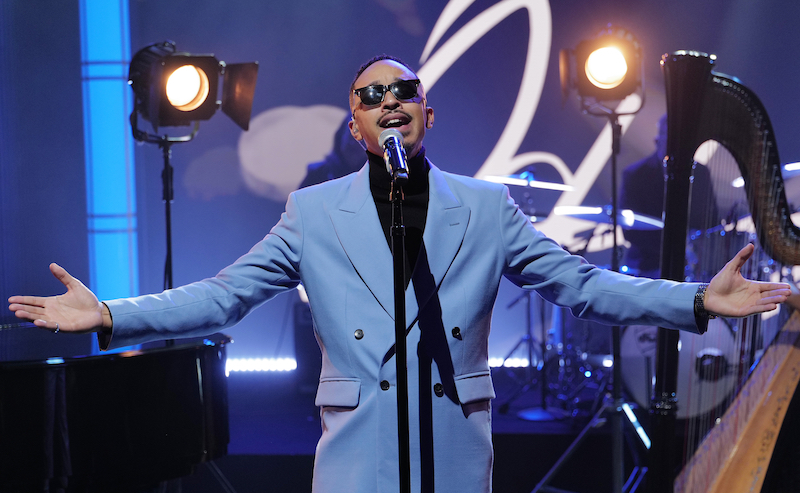 One of the breakout artists of 2023 has been singer October London. He's been grinding for years, but he found his sweet spot with his album The Rebirth Of Marvin, a soulful ode to Marvin Gaye. The collection dropped in February, and soul music lovers picked up what he put down. The album's lead single "Back To Your Place" has become a bonafide hit and is currently sitting atop Billboard's Adult R&B Airplay chart for nine weeks and counting. With the song doing so well, late-night TV naturally came calling, and October made his debut performance on Jimmy Kimmel Live! last week.
Host Jimmy Kimmel asked his guest Snoop Dogg to introduce London, which he was quite proud to do as the head of his label Death Row Records and frequent collaborator. October was greeted by applause from the studio audience, and he thanked them for the warm reception. Then the crooner began to croon and sounded just like the record and Marvin Gaye as he brought "Back To Your Place" to life.
October's sound and style were both throwbacks. He looked like he stepped out of a time machine and right onto Kimmel's set in a baby blue double-breasted suit, black turtleneck and Ray-Ban sunglasses. Accompanied by a live band that included a three-piece string section, he commanded viewers' attention. The song's seductive lyrics didn't hurt either.
Let October London seduce your senses with his nostalgic soul when you watch his live performance of "Back To Your Place" below.