Beyoncé is returning to the silver screen on her disco ball horse. After completing her epic RENAISSANCE WORLD TOUR on Sunday night with its final show, she announced that she's bringing the experience to a theater near you with a new concert film entitled RENAISSANCE: A FILM BY BEYONCÉ debuting in December.
RENAISSANCE: A FILM BY BEYONCÉ will document the tour with performance, backstage and personal footage captured from its grand opening in Stockholm, Sweden this past May through last night's grand closing in Kansas City, Missouri. The film is said to also include elements of her long-awaited RENAISSANCE visual album and a documentary detailing the creation of the album and world tour.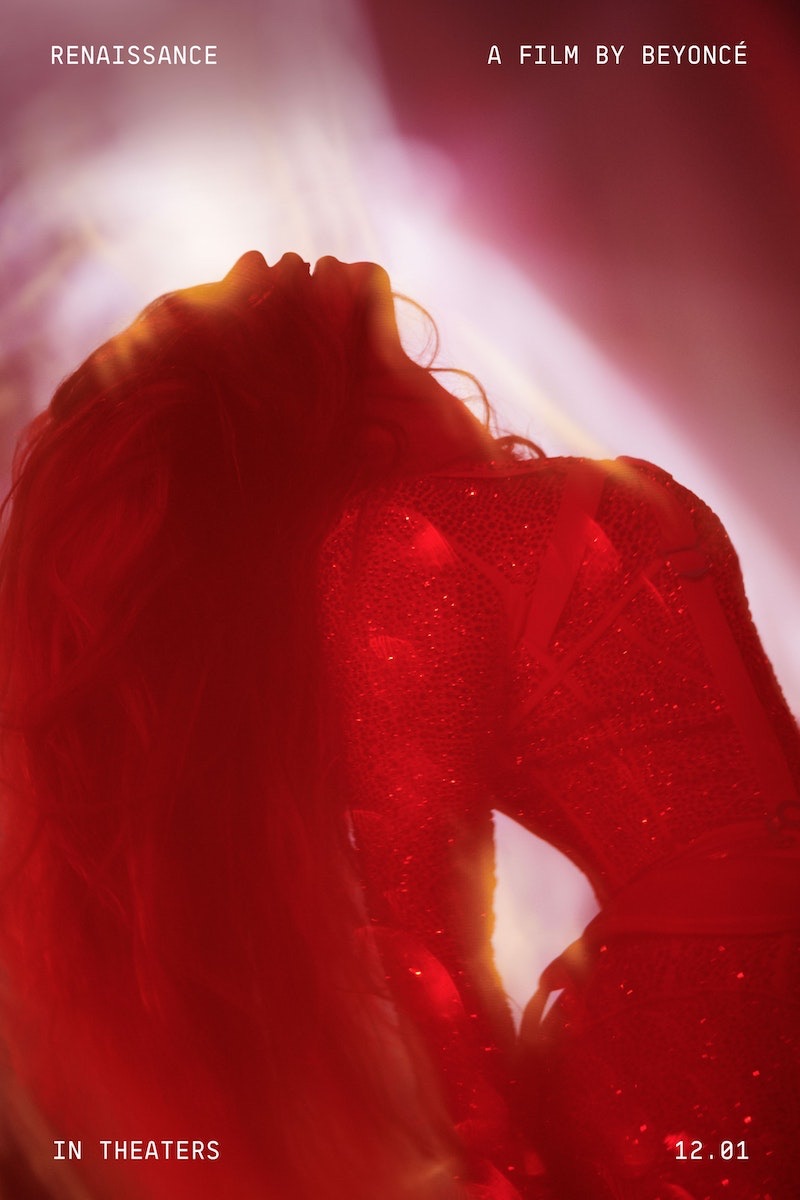 Beyoncé's latest concert film will be the first to be released exclusively in theaters in a deal brokered with the cinema chain AMC. It follows 2019's Homecoming, which chronicled her 2018 Coachella performance and was the first release in a three-project deal with Netflix. It's unknown if this RENAISSANCE film will eventually land on Netflix after its theatrical run.
The multifaceted entertainer introduced the project with an exciting trailer that dropped overnight and sent the BeyHive into a frenzy all over again.
"When I am performing, I am nothing but free," Beyoncé says in a voiceover while scenes from the film flash and the sound of her children's laughter is heard in the background. "The goal for this tour was to create a place where everyone is free and no one is judged. You're unique," she continues as we see quick cuts of her concerts and audience members who understood the assignment with their shiny silver attire. "Start over, start fresh, create the new. That's what the RENAISSANCE is about."
"What do you think about this tour?" rapper and business mogul Jay-Z can be heard off-camera asking his superstar wife in one scene from the trailer. Beyoncé's response speaks volumes as she states, "I feel liberated. I have transitioned into a new animal."
Get ready for a front-row seat to Beyoncé's continued evolution when RENAISSANCE: A FILM BY BEYONCÉ is released exclusively to theaters on Friday, December 1st. Tickets to the movie start at $22 (plus tax) and are available for purchase now from BeyoncéFilm.com.
- Advertisement -