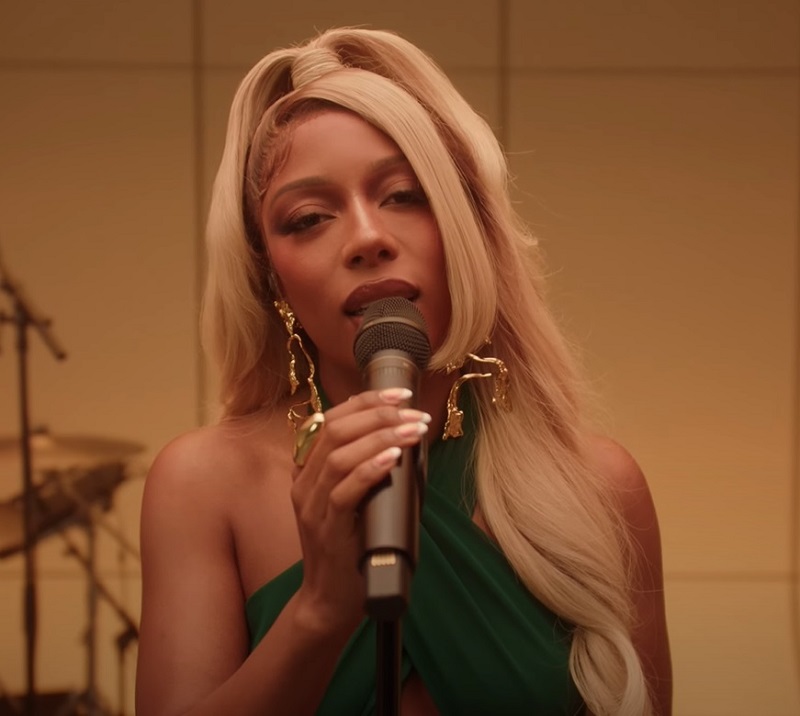 Now that JAGUAR II is out in the wild, R&B lovers everywhere have been rightfully fawning over the talents of Victoria Monét. The singer-songwriter has once again crafted a masterpiece that captures the feel of classic R&B with a modern touch and a voice all her own. While everyone is sure to have their faves, one song that's surely got everyone in their romantic feels is the beautiful ballad "How Does It Make You Feel." Victoria gives us a taste of why she's selling out tour dates across the country with a live rendition of "How Does It Make You Feel" for Vevo.
"How Does It Make You Feel" is perhaps one of the songs on JAGUAR II that most lends itself to a live rendition due to its lush instrumentation and potential for Victoria to flex her vocals. The singer takes advantage of the occasion by taking to the Vevo Studios with a four-piece band for the performance. Looking ravishing in a deep green gown and flowing blonde locks, Monét looks and sounds exquisite as she taps into the song's loving feeling. And though there's no audience in the studio with her, she still manages to captivate by making plenty of eye contact with the camera to bring us into her moment.
We were already quite smitten with Victoria Monét, and this performance only serves to deepen our infatuation with her mesmerizing talents. Fall in love with her all over again when you watch her perform "How Does It Make You Feel" below and be sure to get the full experience at one of her remaining tour dates.