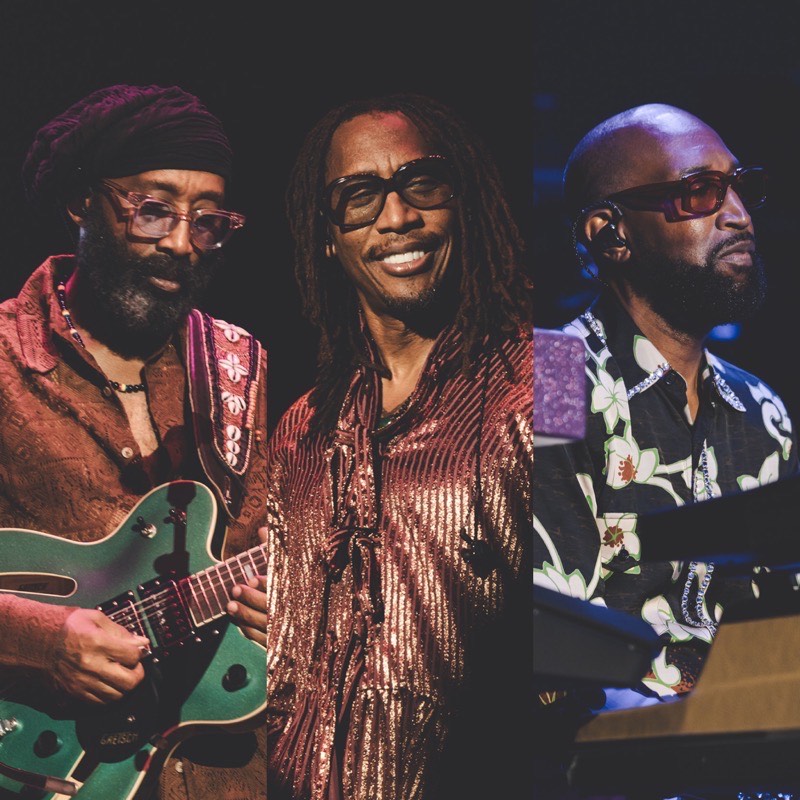 This year just keeps getting better and better for Tony! Toni! Toné! fans. After original group members Raphael Saadiq, D'Wayne Wiggins and Timothy Christian Riley announced their reunion this spring, unveiled their reunion tour dates this summer and embarked on said tour – Raphael Saadiq Revisits Tony! Toni! Toné!: Just Me And You Tour 2023 – this fall, the good news keeps coming. Saadiq confirms suspicions and answers prayers with official word that a new Tony! Toni! Toné! album is in the works and on the way.
Vulture interviewed Raphael Saadiq before the tour kicked off, and he dropped this bomb early in the printed conversation.
"We definitely gonna do an album after this tour," Saadiq told Vulture. "We're working on it as we speak, in all these rooms," he said, referring to the numerous rooms around his compound where he, his brother D'Wayne and their cousin Timothy were rehearsing for the tour.
That's all that Raphael shared about a forthcoming Tony! Toni! Toné! album, but that's all the confirmation we need. This new project will be the group's fifth album overall and their first album in almost 30 years since the 1996 release of House Of Music.
There's no timetable for the release of this next set from the Tonyies, but the time is right for a new project to take flight with the excitement surrounding their reunion and the tour, which began on Friday, September 22nd with a sold-out show in Charlotte, North Carolina. TTT fans who've attended the tour thus far have shared nothing but rave reviews and marveled over seeing the group back together and performing again.
Hopefully, the love that Raphael Saadiq, D'Wayne Wiggins and Timothy Christian Riley receive on the road will encourage them to finish this new album sooner rather than later. Their adoring fans are waiting.