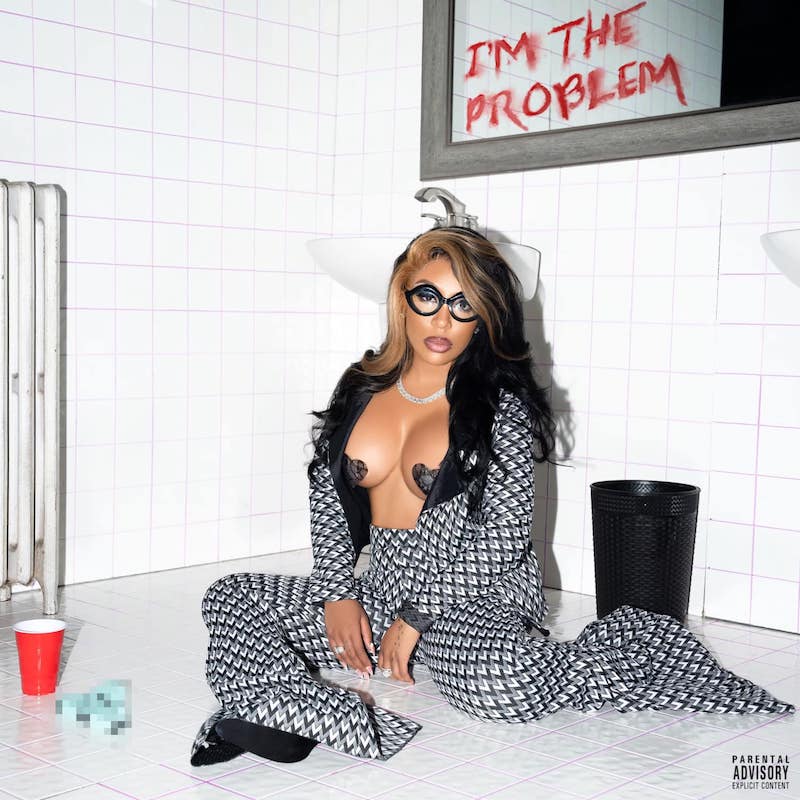 With the release of her long-awaited album I'm The Problem, singer K. Michelle brings her R&B era to a close as she sets her sights on a new genre — country music. Though the initial announcement left many scratching their heads, to true fans of the Memphis native, the news came as no surprise as she had made no secret of her love for the boot-scootin' genre over the years. I'm The Problem provides the perfect bridge between the two worlds, with the singer easily proving that they are more alike than different.
She makes her intentions known from the album's opener, "Intro: Lot of Nothing, Pt. 1." Although the song has a decidedly soulful vibe, Michelle adds an extra twang as she declares, "I'ma go country / I'ma gone go hard / I'm still gone pop off." From there she takes listeners on a seamless journey through the two worlds.
For any fans worried that the switch up would mark the end of the Kimberly Michelle they all know and love, she quickly puts that to rest, declaring, "I'm righteous and ratchet, which one you get is on you," on "Memphis." She reiterates that she's still the same ol' G on "Gangsta In Me," singing, "Oh I like fancy cars and jewels, but don't get it confused / I'm so ghetto and rude."
Sometimes she dives headfirst into country like on the album closer "Tennessee," which serves as her formal debut as Puddin', her country alter ego. Describing the song as an ode to Dolly Parton, it does double duty by also paying tribute to her home state as she vows to return to her roots after a failed relationship.
When she crosses back to the R&B side of things, she injects her delivery with a twang that continues to blur the lines. Even on "Scooch," the hit single that continues to maintain its standing on radio over a year after its initial release, she allows her southern roots to come through on certain lines. The twang shines through, especially on offerings like "Love Language" and "Same Damn Show."
For the casual listener, K. Michelle is best when she allows her voice to do the talking for her. K.'s breadth of her vocal prowess takes center stage on ballads like "I Cheat" and "Only One," relying less on the manipulation techniques that permeate many of the songs. "This Man" is yet another vocal highlight as she pours her heart out about a love that was unreciprocated.
It's perhaps this subject matter that makes her transition that much easier as one realizes that the same toxic relationships and self-love mantras that fill her music fit just as easily in the country music spectrum. And this is where I'm the Problem succeeds across the board — meshing together the two worlds that have made the singer who she is today. So while the melody may be changing, fans can rest assured that K. Michelle will always be authentically true to herself.
K. Michelle I'm The Problem [Amazon][Apple Music][TIDAL]
- Advertisement -
- Advertisement -