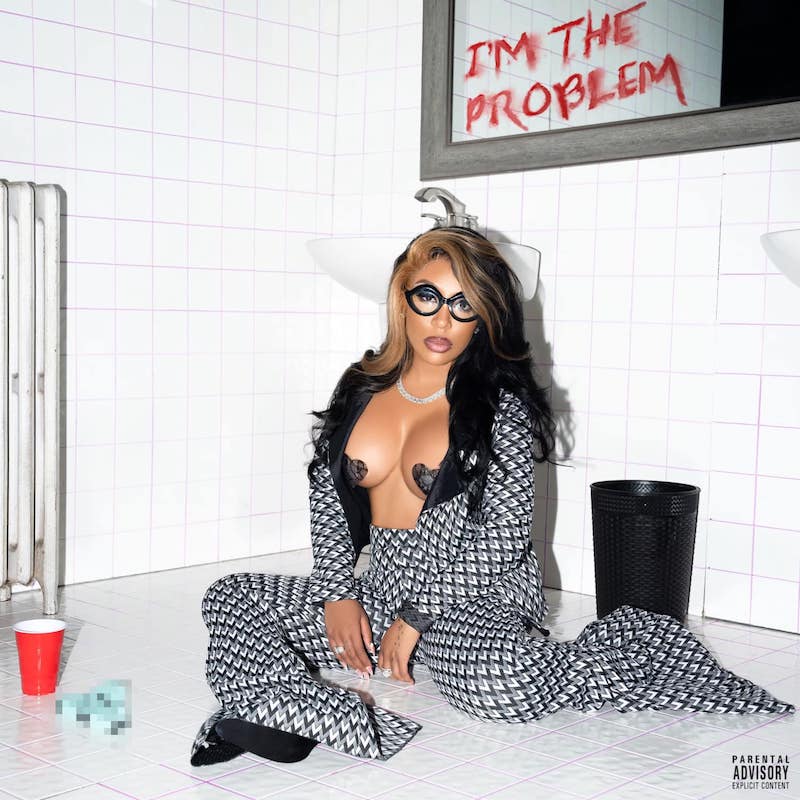 K. Michelle has been promising to release her final R&B album for years, and the time has finally come. She will bid the genre adieu with the set I'm The Problem, scheduled to be released on Friday, September 22nd on the label MNRK Music Group. Not only do we have a release date for the oft-delayed project now, but K. has also shared the provocative cover art, tracklist and another single, "Blame Yourself."
Known for putting the real in reality television, K. Michelle keeps it just as real on "Blame Yourself." She sings directly to a woman entangled with a married man and implores her to do better and want better for herself.
K. cuts to the white meat when she sings, "What makes you think that your coochie is magical?" on the first verse and the real talk just keeps on coming. "Cause the way you get him / Be the same damn way that you lose him, oh," she warns, but her words are falling on deaf ears as she continues going in.
After hearing yet another sob story, K. Michelle has had it by the chorus. "So tell the truth / You did that to you / Blame yourself / Look who you choose / Hey, the problem is you / Blame yourself," she breaks it down before going off for the rest of the song. It turns out that the person who she's admonishing is herself.
"STORY TIME: The story of [a] girl name[d] K.Michelle who took another woman's man and she should've left him where he was at," she captioned a video of her singing a snippet of "Blame Yourself" that she posted to Instagram. "K.Michelle you took her man, he made you his main, but now you share his demons you share her pain," she continued, working her name into the lyrics.
We have a feeling that there will be more introspective, real AF songs like this on I'm The Problem. The album features a massive 19 tracks, including previously released singles "Scooch," "You" and "Wherever The D May Land." The collection concludes with the bonus track "Tennessee," which will serve as her first solo country single and official introduction as a country artist.
K. Michelle's I'm The Problem may signal the end of her R&B career, but it's also the start of her next chapter. The album is available for pre-order/pre-save from your choice of digital music platforms before its September 22nd release. View the complete tracklist below after you listen to "Blame Yourself" and view its lyric video and her brief visual performance.
- Advertisement -
K. Michelle I'm The Problem tracklist:

1. Intro: Lot Of Nothing, Pt. 1
2. Memphis
3. No Pain
4. Blame Yourself
5. Love Language
6. You
7. Lot Of Nothing, Pt. 2
8. Big Deal
9. Wherever The D May Land
10. Hurt Shit
11. I Cheat
12. Only One
13. Gangsta In Me
14. Lot Of Nothing, Pt. 3
15. This Man
16. Scooch
17. God Knew
18. Same Damn Show
19. Tennessee (Bonus Track)
- Advertisement -