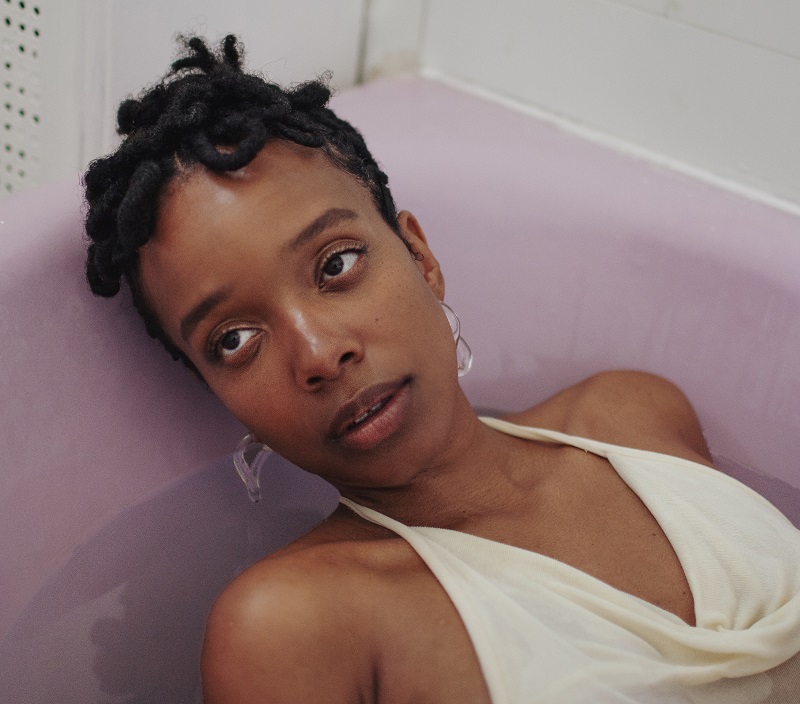 Now that fall is nearly upon us, we find ourselves moving away from hot and heavy beats and gravitating toward more deliberate, thoughtful grooves. Perhaps that's why we're anticipating the release of Water Made Us, the upcoming album from singer-songwriter Jamila Woods. She's tickled our fancy with her singles "Tiny Garden" and "Boomerang." Now she's bringing the calm with her new single "Good News."
"Good News" is a beauty of a song led by xylophone and guitar that lulls the listener into its space before it switches to a funkier, neo-soul sound the floats on a warm bass line. The lyrics, meanwhile, deal with self-acceptance and accepting that our paths will always lead us back to ourselves.
"The good news is, you're the only one / The good news is, no need to rush," she sings on the song's opening verse while imparting some much-needed wisdom to those in search of it.
"The title of the album comes from one of the lyrics, 'the good news is we were happy once / the good news is water always runs back where it came from / the good news is water made us,'" Jamila said in a press release. "For me, the song is a lesson in surrender, a lesson I learn from water over and over again."
The good news for us is that Water Made Us is only a few short weeks away, with its release date set for Friday, October 13th. Take a listen to "Good News" when you stream it below, and stick around to watch its calming visualizer.