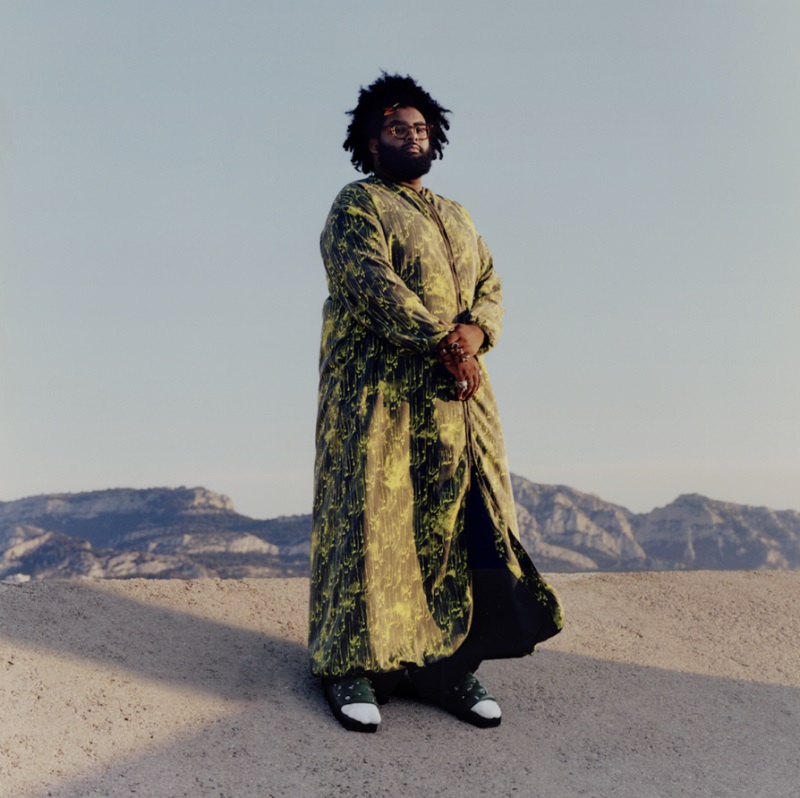 UK singer Elmiene is on the cusp of stardom on both sides of the pond as his music has created quite the buzz in the industry. We last checked in with him when he announced signing to famed label Def Jam by releasing his last single "Mad At Fire." Now he has more news with the announcement that his second EP of 2023 entitled Marking My Time will be released this October. He's marking the occasion by giving us a listen to the set's introspective title track.
This isn't actually the first time we've heard "Marking My Time" as Elmiene performed the song while making his debut on Later...With Jools Holland. This is, however, the first time that we're experiencing the full studio version rather than that beautifully arranged piano version. The instrumentation for the recorded version is equally gorgeous, with guitar acting as the foundation of the song's melody as piano, strings and stacked vocals fill out the rest of the sound.
Lyrically, Elmiene lets us into his head as he attempts to work through something. "Send me the prayer I'm missing / Because I need the sign / And even though I'm listening / It's gonna take awhile," he sings. "Wanna set my soul on fire / Get me out this hole, I'm tired." Paired with "Mad At Fire" and his other single "Mama," this single sets the tone for a collection that will explore far beyond the surface.
"The general theme of this project is trying to mark my time not in terms of history but just for me personally, so I don't get lost," Elmiene said in a press release. "Almost making a checkpoint to anchor myself. Even sonically it's like I'm marking my stamp that I put on things. Because I'm so deep in looking back behind me, I always found myself stumbling over what's gonna happen next. So when my life started speeding up massively, I had to learn how to keep an eye on both sides — appreciating the past in order to do the future the right way and do it justice."
Listen to "Marking My Time" when you press play below and look for Elmiene's Marking My Time EP to be released on Friday, October 20th. Keep scrolling to view the six-track set's tracklist as well.
Elmiene Marking My Time tracklist:

1. Remember
2. Mama
3. Mad At Fire
4. Someday
5. Marking My Time
6. Diane
- Advertisement -