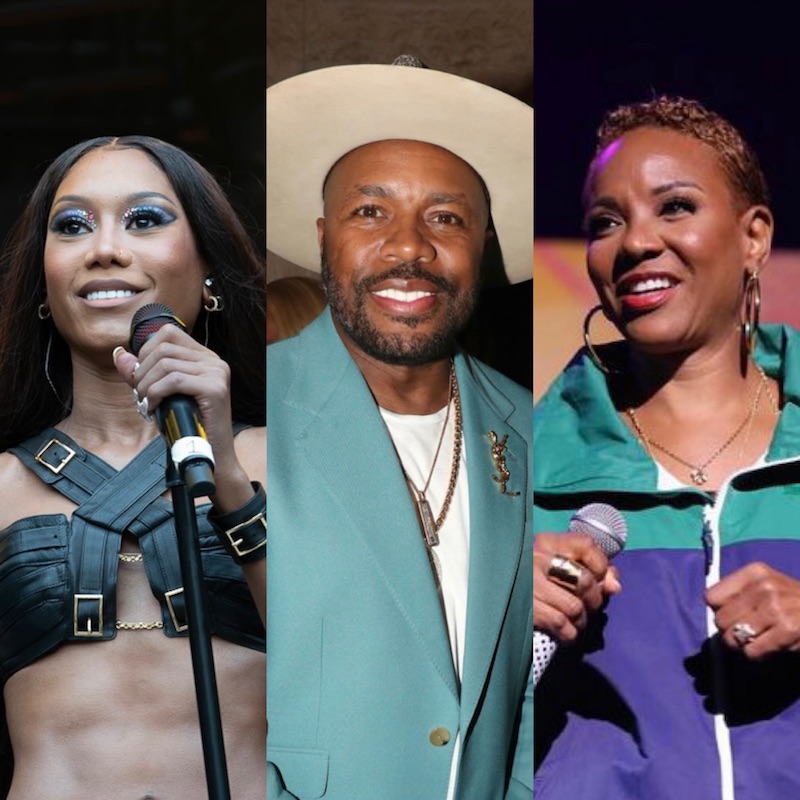 World-famous DJ, rapper, photographer and humanitarian D-Nice continues to make music moves and music history. After becoming the first DJ and hip-hop artist to headline the Kennedy Center Opera House with an exciting edition of Club Quarantine Live in 2022, he is returning bigger and better this year with a Club Quarantine Live Residency during the first weekend of October. The Kennedy Center has invited D-Nice back to Washington, D.C. to curate three nights of special programming combining music, comedy and culture from Friday, October 6th through Sunday, October 8th.
D-Nice will begin the residency with the CQ Comedy Showcase. Night one will be hosted by Royale Watkins with DJ Clark Kent on the turntables. The stage will be set for comedians Chris Spencer, Michael Che, Sherri Shepherd, Gina Yashere, Zainab Johnson and Flex Alexander to bring the funny and make everyone in attendance laugh the night away.
After laughing it up on Friday, get ready to party up on Saturday at the return of the flagship event, Club Quarantine Live with D-Nice. Last year's inaugural CQ Live at KenCen was a mind-blowing experience, and he is ready to repeat the magic with a diverse lineup of musical performers across the spectrum of Black music.
Scheduled to join D-Nice are hip-hop artists MC Lyte, Jadakiss, Camp Lo and Vin Rock of Naughty By Nature; R&B and soul acts Kem, Muni Long, Shanice and Tracie Spencer; the King of Soca Machel Montano and jazz harmonicist Frédéric Yonnet. Igmar Thomas and the Revive Big Band will return to accompany the artists with their stunning live orchestration.
The Club Quarantine Live Residency will conclude on Sunday with CQ Praise & Worship featuring an afternoon of gospel music goodness. For this daytime event, D-Nice is bringing Bishop Hezekiah Walker, Anthony Brown and group therAPy, Tim Bowman Jr., Maranda Curtis & Faith City Music, Mali Music, Jules Juda, J.J. Hairston, Virtue and Charles Jenkins to the Kennedy Center to have church like he's done many a Sunday on IG Live.
Last year, D-Nice sold out Club Quarantine Live at the Kennedy Center, and, if you weren't there, you truly missed out on a memorable night that was one for the record books. (Watch the video below to see some of the magic.) Don't get caught slipping or sleeping on the Club Quarantine Live Residency this time around. Whether you attend one event, two events or all three, trust us when we say that you need to be there to experience some or all of this celebration.
For more information and tickets to individual events, visit the Kennedy Center website.
- Advertisement -