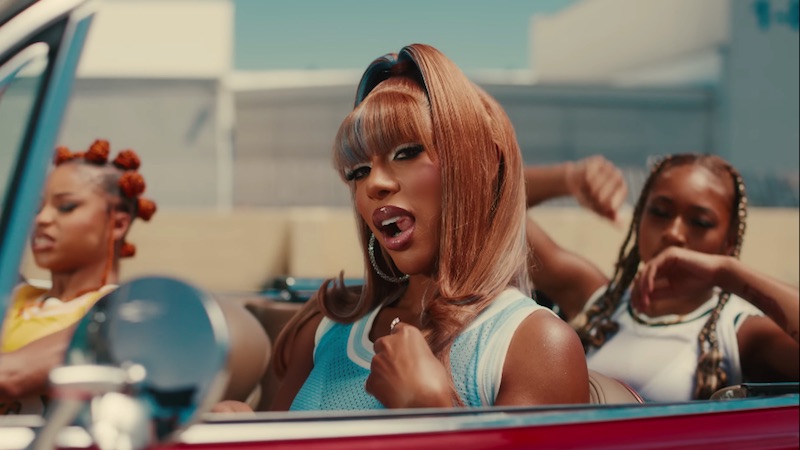 Victoria Monét always puts out jams, but the golden-voiced singer with a magical pen outdid herself when she dropped the confident cut "On My Mama" back in June. The song, which will be featured on her upcoming JAGUAR II, is full of all the swagger that one could ever need. We just knew that it would lend itself to a dynamic visual. Thankfully, Victoria doesn't disappoint with the arrival of the music video.
The clip starts with a slick dance sequence at what appears to be an impromptu house party. The choreography, dreamed up by the in-demand Sean Bankhead and Ahsia Janae, is fluid and full of Victoria's signature charisma. It only gets better as she heads outdoors, with her and her dancers getting it on the trunks of low riders and on the rain-slicked streets.
Victoria doesn't just show off her moves, however. She also puts on for the people she loves with a host of cameos. These include rapper Chalie Boy (whose song "I Look Good" is sampled in "On My Mama"), her very own mama and her beautiful baby girl Hazel.
All in all, the video is a big moment for Victoria Monét and the perfect way to usher us into her new era ahead of next week's arrival of JAGUAR II. Go ahead and let Victoria show you who her mama raised her to be when you watch the clip for "On My Mama" below.