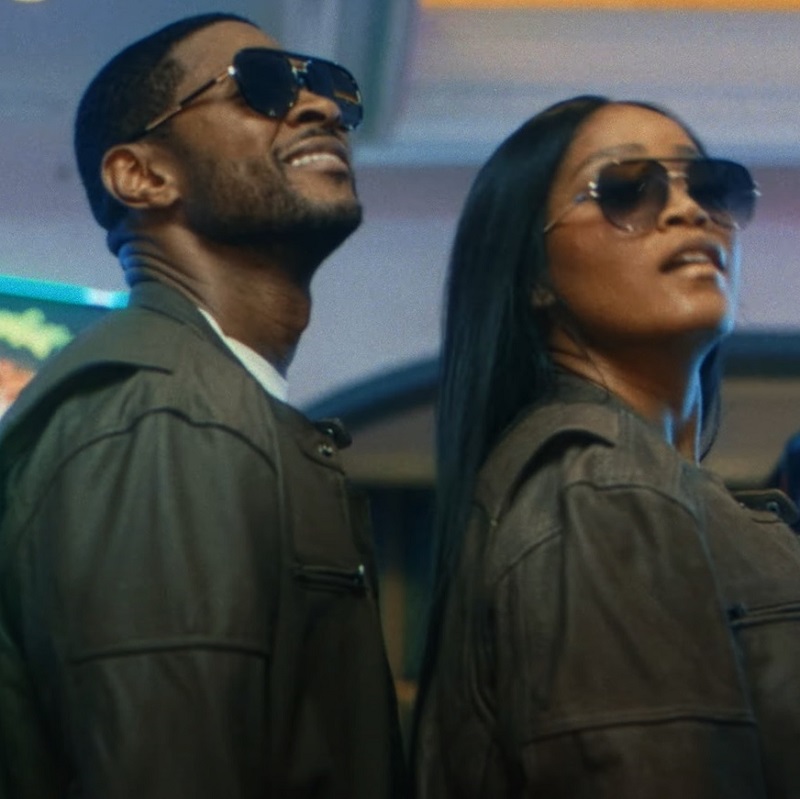 In July, unintentional controversy was caused when Keke Palmer attended the much-acclaimed Las Vegas residency of Usher and ended up being serenaded by the singer. Video of the moment spread across the internet, much to the dismay of Keke's then-boyfriend/baby daddy Darius Jackson — who decided to publicly shame her for her choice of dress. Now, a month later Usher and Keke are having the last laugh in the video for his newest single "Boyfriend."
"Boyfriend" is a bass-heavy jam patterned after the '90s bass cuts that peppered the R&B charts back in the day. As the bass hits, the hi-hats skitter and the programmed hand claps ring out, Ursh sings about being the other dude to a sexy woman.
"Somebody said that your boyfriеnd's lookin' for me / Oh, that's cool, that's cool," he croons. "Well he should know I'm pretty easy to find / Just look for me wherever he sees you."
That kind of talk could be incendiary and many believed that Keke's involvement in the video would only serve to fan the flames of petty when it comes to her estranged boo thang. That's actually not the case, though.
In the clip, we see Keke and her girls getting ready for a night out in Vegas juxtaposed with Usher getting ready for his show. The parties eventually find themselves on the casino floor as Keke suddenly becomes the female version of Usher and the two break out into dance moves while dressed like Usher in his "U Don't Have To Call" video.
Clearly, this all has to be a dream. It's revealed as such, with Keke waking up to a phone call letting her know she missed the show. The video then comes to a close, but not before the actress/singer drops the stinger "I'm a mother" before offering the camera a knowing wink.
Come for the petty and stay for what's actually a wholesome good time when you stream "Boyfriend" and then watch Keke Palmer channel Usher in the song's clever visual below.
- Advertisement -