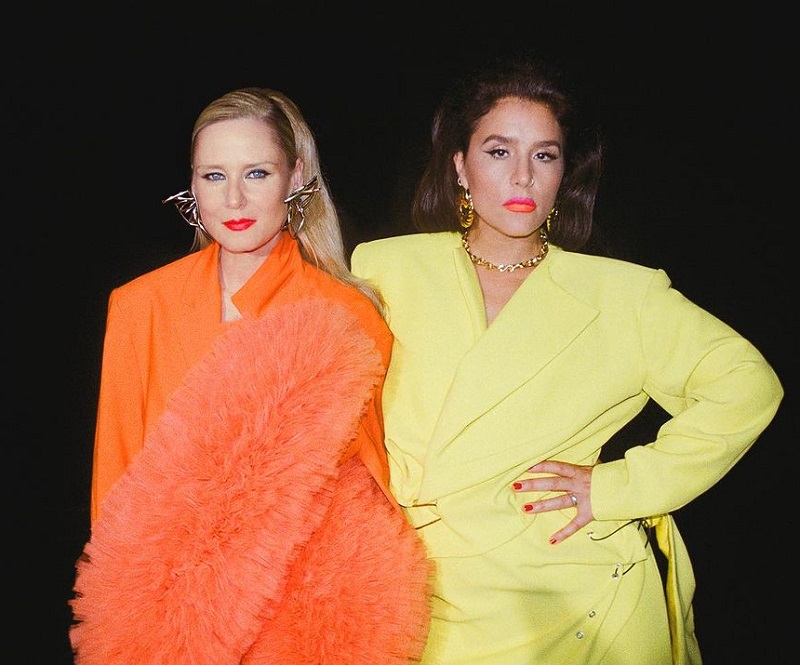 We knew that Jessie Ware would keep us dancing all year long when she dropped her single "Pearls" earlier this year. The luxurious, disco-influenced cut was just the harbinger of the all-out dance explosion that is her newest album That! Feels Good!. The set has been in heavy rotation here at SBHQ since its arrival this Spring. And now we have even more reason to dance as Jessie has paired with Irish dance/pop maven Róisín Murphy to provide us a revamped version of standout "Freak Me Now."
"Freak Me Now" is all about getting hot and bothered by a fine fella on the dance floor set to a pulsing rhythm and melody provided by Jessie's right-hand man Stuart Price. It's perhaps some of the best disco we've heard this side of the '70s, and it's only enhanced by the presence of Róisín. She adds her brand of quirk and camp to the proceedings with ad-libs and a new second verse commanding us to move our bodies to the beat.
The accompanying music video keeps the fun mood going as it places the ladies in a candy-colored fantasy. They keep the backgrounds in stark black and white while they wear all the Day-Glo colors that can be found in the rainbow. They also utilize common elements used in dance music videos in the '90s, including playing with size, dimension and editing to make it feel as if we're in their heart-thumping wonderland.
It's needless to say that this version of "Freak Me Now" is a collaboration that was bound to happen. And now that it has, it's only going to rack up more and more spins around these parts. Get your freak on when you press play right here, and then stick around to watch Jessie Ware and Róisín Murphy let their freak flags fly in the visual below.