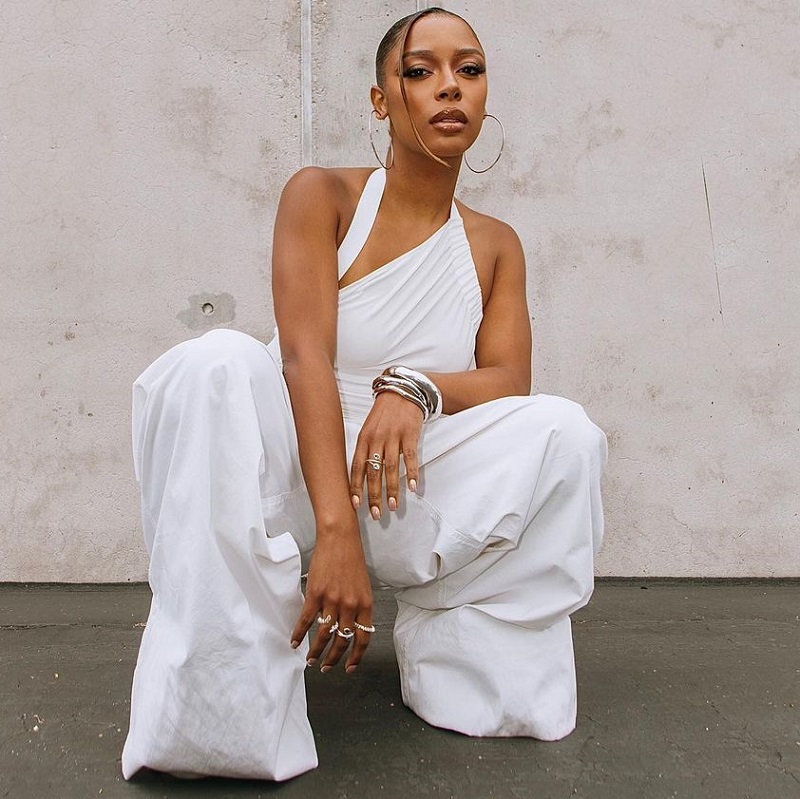 If any of the current women on the scene has earned the right to talk her ish, it's definitely our girl Victoria Monét. Not only does she have her GRAMMY-nominated pen game on lock, she also consistently puts out quality tracks. As she gears up to the release of her upcoming set JAGUAR II, she's been hitting us with jam after jam, including her recent singles "Smoke" and "Party Girls." She reminds us exactly why she's that chick once again with the release of her third single of the year, "On My Mama."
"On My Mama" allows Victoria to give herself some shine as she boasts about her best qualities while having a good time. Helping her out with a pimp-tastic sound is frequent collaborator D'Mile alongside Deputy and Jeff "Gitty" Gitelman. They provide a horn-laden cut that rides like a 1975 Cadillac while giving the singer a swaggy backdrop to channel Chalie Boy's hit "I Look Good" like only she can.
"I put that on my mama / On my hood / I look fly / I look good," she sings on the chorus. "You can't touch my bag / Wish you could / I look fly / I look too good." And then, just in case you weren't sure where she got those words from, a slowed-down sample of the 2009 hood classic plays to reiterate how she's feeling.
The song isn't just about how good she's looking and feeling, though. She also takes the time to request that we all have a good time while she gets deep in her bag "like a grandma with a peppermint."
So far, Victoria Monét is three for three this year. We highly doubt her impressive run will change in the run-up to her next project's release date. Get a dose of the singer's unfaltering confidence when you press play below.