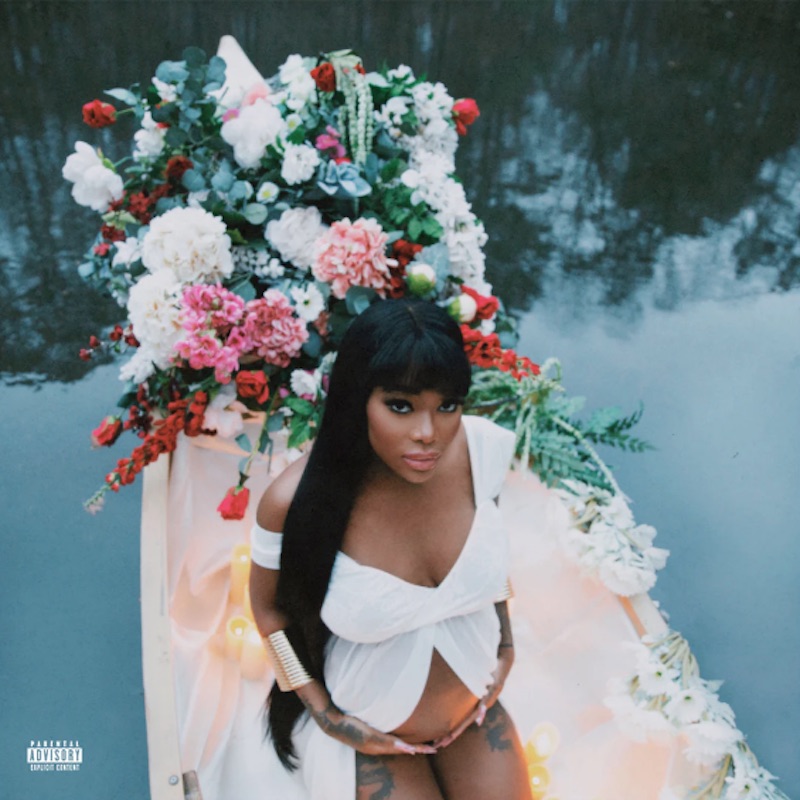 Having a Hot Girl Summer is so 2019. Summer Walker is getting ready for a Soft Life Summer this year with her forthcoming EP as the soundtrack. The songstress is on the verge of releasing CLEAR 2: SOFT LIFE EP this Friday, May 19th, and is pulling back the covers to reveal more about the project.
The mother of three previously shared the EP's cover art when she announced that CLEAR 2: SOFT LIFE EP was coming. Now, she's unlocked the tracklist and guestlist and both are intriguing.
CLEAR 2: SOFT LIFE EP is the follow-up to her 2019 EP CLEAR. Like its predecessor, CLEAR 2 will be a completely live recording. However, whereas that collection only had four songs, this new EP will have a total of nine tracks.
With song titles like "Hard Life," "Mind Yo Mouth" and "Finding Peace," our interest is definitely piqued. Add in a feature from Childish Gambino on the song "New Type" and production from Solange, Steve Lacy and John Kirby on the closing track "Agayu's Revelation," and this EP already sounds like a must-listen.
Summer hasn't released a single yet, but she is giving fans a sneak preview of the track "Pull Up" exclusively on TikTok. The snippet is short, but it's enough to get us wide open as Walker channels her inner Erykah Badu – who just so happens to be her doula and helped birth her babies – with her vocals.
"Pull up, pull up, pull up on me / Pull up and let the seat back, yeah / Pull up, pull up on me and let the seat back, oh / Put your doobie out," she sings accompanying a brief video of her serving her man a plate of soul food.
Walker is an artist who always keeps us guessing, and it sounds as if she'll do it again on CLEAR 2: SOFT LIFE EP. One thing is for certain, though, this release is not a sequel.
- Advertisement -
"I wouldn't call it a continuation of CLEAR," Summer shared with Apple Music about the new drop. "The first one was kinda sad – all my music is sad – but I'm in a different space, so this one is more happy. It's just a continuation in the sense of the music because it's all live."
Summer Walker's Soft Life Summer begins this Friday when CLEAR 2: SOFT LIFE EP drops. Peep the tracklist below, and pre-order the digital EP from her website, pre-save it on Spotify or pre-add it on Apple Music.
- Advertisement -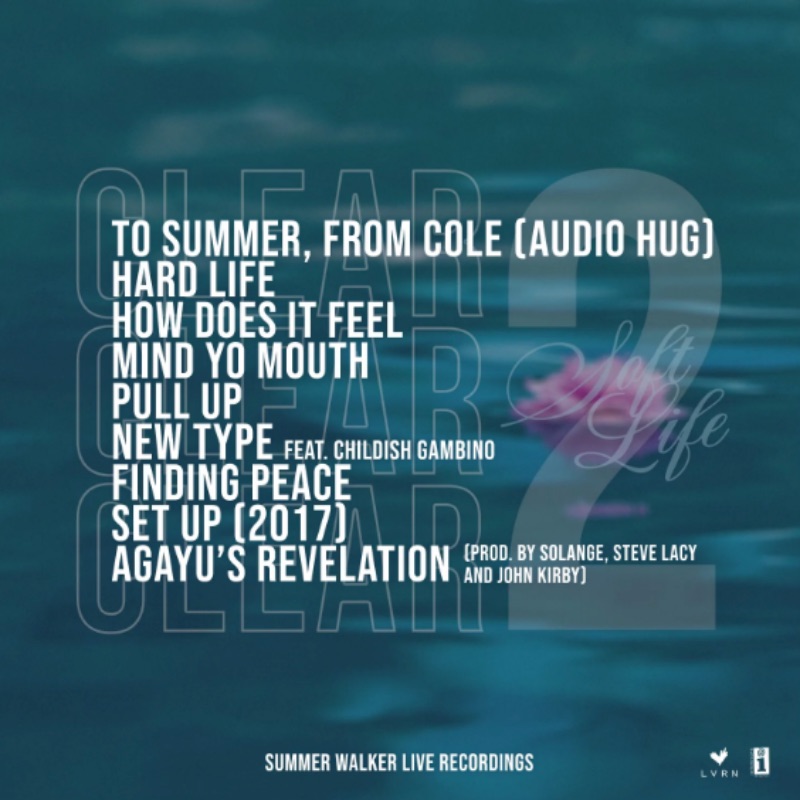 Summer Walker CLEAR 2: SOFT LIFE EP tracklist:

1. To Summer, From Cole (Audio Hug)
2. Hardlife
3. How Does It Feel
4. Mind Yo Mouth
5. Pull Up
6. New Type feat. Childish Gambino
7. Finding Peace
8. Set Up (2017)
9. Agayu's Revelation (produced by Solange, Steve Lacy and John Kirby)
- Advertisement -