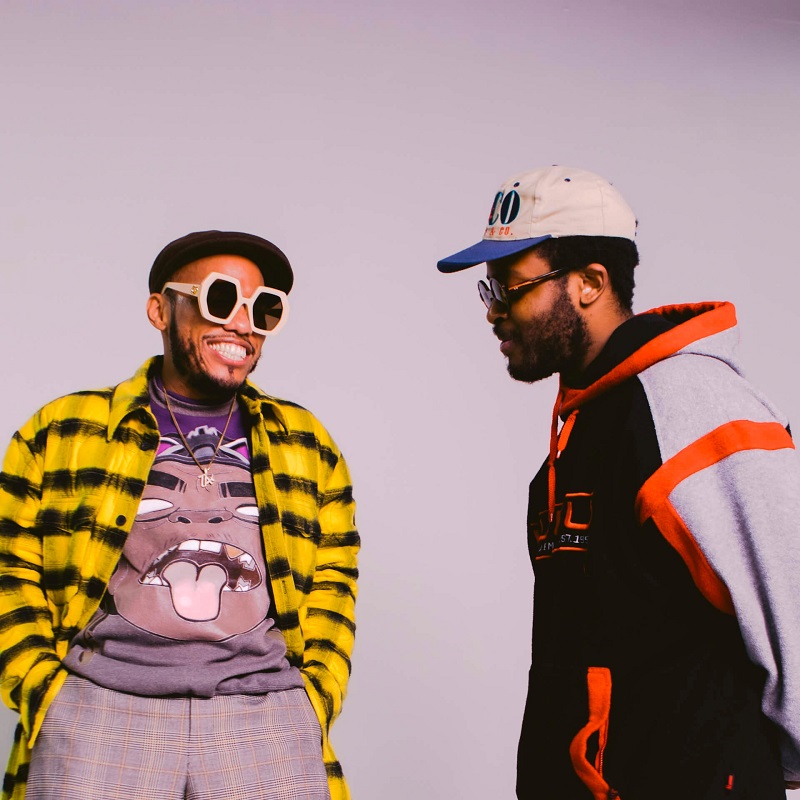 We were starting to worry that NxWorries had forgotten about us after the duo — consisting of Anderson .Paak and Knxwledge — dropped the H.E.R.-featuring single "Where I Go" back in October 2022. The smooth soul jam landed itself on many a playlist thanks to the winning combination. Its video also hinted at what was to come with a snippet of a track that many thought would be the follow-up single. Many months have passed since, but now it looks as if the duo is ready to follow through by releasing the single, titled "Daydreaming."
"Daydreaming" is a love song inspired by '80s slow jam R&B. Knxwledge incorporates synth chords and drum machines to make it feel like it's 1986. Anderson, fresh off his nostalgic trip into '70s funk and soul as part of Silk Sonic, is more than game to play the role of a man trying to get in the good graces of his lady.
"I'll be outside / Underneath the balcony / Knew you was mine / When you threw down the key," he sings on the first verse. "Up all night / Trying all kinds of things / Love of your life / You know that I'm trying to be."
The song comes with a video created by Knxwledge utilizing the video game Grand Theft Auto V. Anderson just so happens to be a character in the video game series and his partner in crime uses his character to craft a touching story. We first see him meeting up with his lady and logging in some quality time. However, tragedy lurks on the horizon when his girl takes a fateful car ride that results in her demise. All a distraught Anderson can do is cry and reminisce on the good times as the visual comes to a close.
NxWorries isn't just dropping off singles, as the twosome will also hit the road on an international tour this summer. They kick things off in Europe — with stops in Milan, Birmingham, London and more — before hitting the States and Asia. Quite a few of their stops involve festivals, including both editions of the Blue Note Jazz Festival and each edition of Primavera Sound. You can get the full list of dates after the stream of "Daydreaming" and its video below. For ticket info for their upcoming tour, you can check out the Stones Throw website.
NxWorries 2023 International tour dates:

May 25: Milan, Italy – Fabrique
May 27: Brussels, Belgium – Core Festival
May 28: London, England – Cross the Tracks Festival
May 30: Birmingham, England – O2 Institute
June 1: Barcelona, Spain – Primavera Sound Barcelona
June 2: Paris, France – We Love Green
June 3: Aarhus, Denmark -Northside Festival
June 5: Utrecht, Netherlands – TivoliVredenburg Ronda
June 8: Madrid, Spain – Primavera Sound Madrid
June 9: Porto, Portugal – Primavera Sound Portugal
June 11: Manchester, England – Parklife Festival
June 24: New York, NY – Blue Note Jazz Festival
July 21: Kuala Lumpur, Malaysia – Good Vibes Festival
July 23: Jakarta, Indonesia – We the Fest
July 28: Niigata, Japan – Fuji Rock Festival
July 30: St. Helena, CA – Blue Note Jazz Festival
- Advertisement -