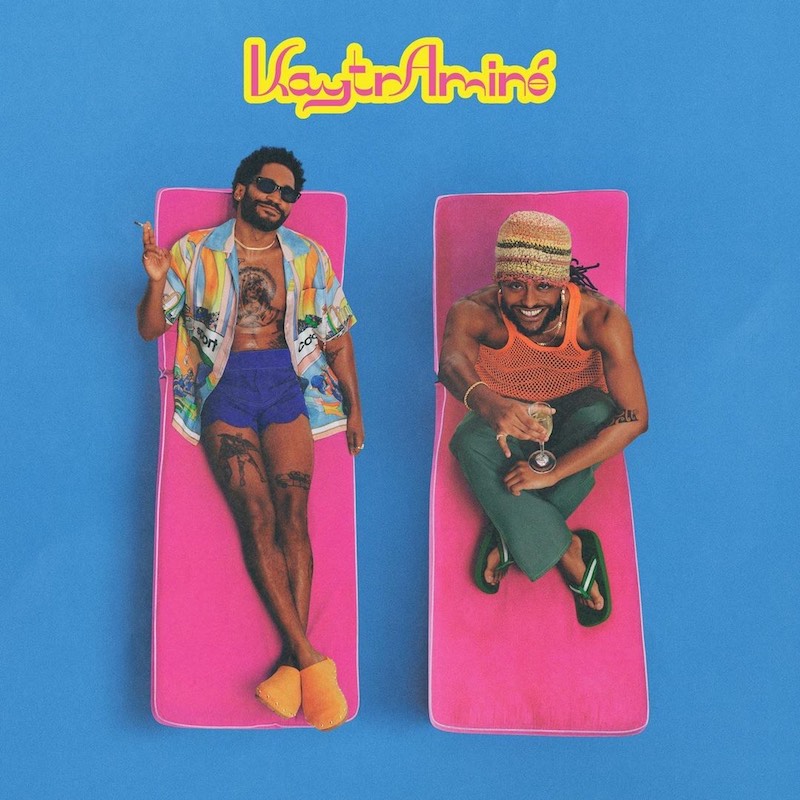 Ever since Kaytranada and Aminé announced that they were coming together as super duo KAYTRAMINÉ, the internet has been shook. The twosome already had bangers together thanks to the former producing for the latter over the years, but an entire album of the pair's synergy never crossed the public's collective mind. Then they dropped two gems — lead single "4EVA" and follow-up "Rebuke" — that proved that the project would be worth the hype. Now that KAYTRAMINÉ has arrived, we get to fully experience the fellas' collaborative vision.
Out of the gate, the set aims to get the party started. The opening track demands that everyone "jump the f**k up" before the jam even starts. What follows is 33 minutes of Kaytra laying down a diverse set of beats that allows Aminé and a select group of friends to brag, boast and flex to their heart's desire.
There's not a bad song of the 11 tracks provided, though some stand out more than others. The two singles are the cream of the crop, for sure, with "4EVA" arriving early in the tracklist to keep things jumping and "Rebuke" smoothing things out about halfway through. However, one shouldn't sleep on the hypnotic groove of the Amaarae-featuring "Sossaup," the unexpected boom-bap of "STFU3" or the head-nod factor of Big Sean-featuring "Master P."
Through it all, the chemistry between Kaytranada and Aminé is on full display and they tend to bring out the best in each other. Aminé seems to inspire Kaytranada to venture outside of his wheelhouse while Kaytra helps to reign in some of Aminé's rhymes (which can admittedly venture into corny territory at times). And with the set ending with the beat-flipping opus of "K&A," we get the feeling that this is just the beginning of more collaborations between the two.
KAYTRAMINÉ KAYTRAMINÉ [Amazon][Apple Music][TIDAL]