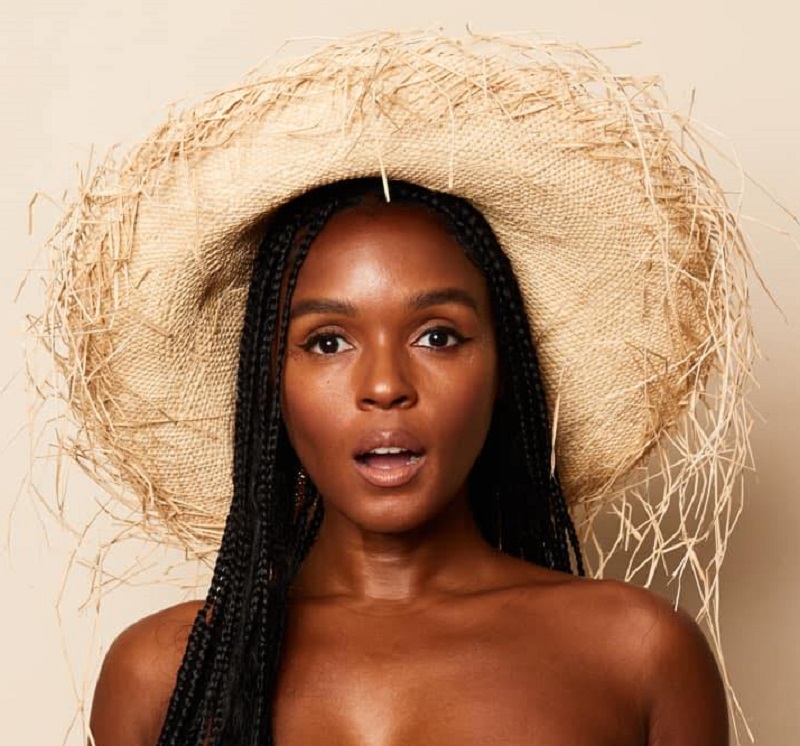 It seems that Janelle Monáe is ready to bust out all over. Oh, and we mean that quite literally. The singer-songwriter is letting their freak flag fly and showing us far more than we've ever seen of them. Earlier this year, we got Janelle's bombastic, horn-filled single "Float." Now we know that the song will be included on her upcoming album The Age Of Pleasure. We also know more of what the album will sound like with the release of her latest single "Lipstick Lover."
"Lipstick Lover," like "Float" before it, has a bit of an international vibe to it, this time taking on a reggae feel. However, the song is also quite sexually charged, perhaps more so than anything we've heard from the singer before (making this red carpet moment at the Met Gala more telling than we realized). With a guitar skanking in the background, a steady beat and beautiful backing harmonies, Janelle tells us exactly what they like and just how turned on it makes them.
"I like lipstick on my neck / You let me know I'm your number one select / I like lipstick on my neck / Hands around my waist / So you know what's coming next," they sing at one point. "I wanna feel your lips on mine / I just wanna feel / A little tongue / We don't have a long time."
The song's very NSFW visual takes this concept and takes it to hedonistic levels. We see Janelle being literally pulled into a wild and free pool party after a tender kiss. What happens after is the stuff of fantasies. We get to see Monáe and friends dance around in the wettest of T-shirts in tribute to the iconic Jamaican tourism poster from the 1970s. We also see the star rub and kiss on an ample backside, lounge topless with fellow partygoers and even play with more than a few adult toys before the clip ends. Oh my!
There looks to be more where that came from on The Age Of Pleasure with titles like "Champagne S**t," "Black Sugar Beach," "Only Have Eyes 42" and more making us perk up our ears in anticipation. We'll soon find out as the set will drop on Friday, June 9th. Listen to "Lipstick Lover" and peep the music video, album art, vinyl cover and tracklist for the latest from Janelle Monáe below.
Janelle Monáe The Age Of Pleasure tracklist:

1. Float (feat. Seun Kuti and Egypt 80)
2. Champagne S**t
3. Black Sugar Beach
4. Phenomenal
5. Haute
6. Oh La La
7. Lipstick Lover
8. The Rush
9. The French 75
10. Water Slide
11. Know Better
12. Paid in Pleasure
13. Only Have Eyes 42
14. A Dry Red
- Advertisement -