Earth, Wind & Fire is booked and busy in 2023. After the legendary group spends all summer with Lionel Richie on their co-headlining Sing A Song All Night Long Tour, they've got big plans for fall. The group will take a few weeks off before they're back on the concert stage for a new residency in Las Vegas.
The Venetian Theater inside The Venetian Resort Las Vegas will once again host EWF for their 2023 Earth, Wind & Fire Live In Las Vegas residency. This time around, the Rock & Roll Hall Of Famers and Kennedy Center Honorees will begin their Vegas run on October 20th and end on November 4th. The limited engagement features a total of nine concert dates this year.
Core EWF members, singer Philip Bailey, bassist Verdine White and percussionist-singer Ralph Johnson, will all be there, and if you know like we know you'll make plans to be there to witness these living legends live for yourself. To ensure that happens, purchase tickets now online via Ticketmaster or in person at any box office at The Venetian Resort.
View the entire list of Earth, Wind & Fire Live In Las Vegas residency dates below.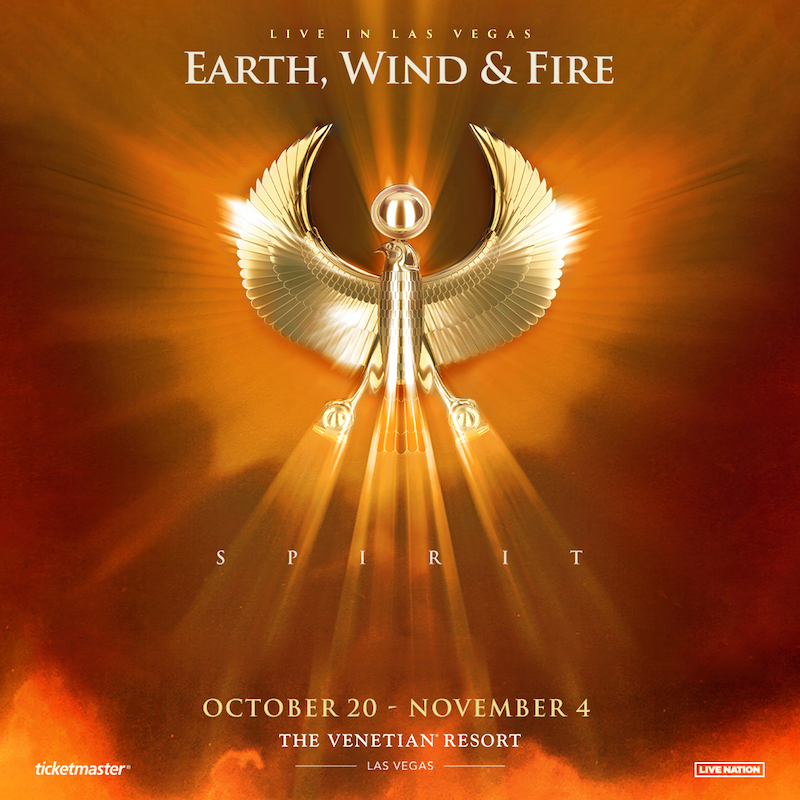 Earth, Wind & Fire Live In Las Vegas dates:

Friday, October 20, 2023
Saturday, October 21, 2023
Sunday, October 22, 2023
Wednesday, October 25, 2023
Friday, October 27, 2023
Saturday, October 28, 2023
Wednesday, November 01, 2023
Friday, November 03, 2023
Saturday, November 04, 2023