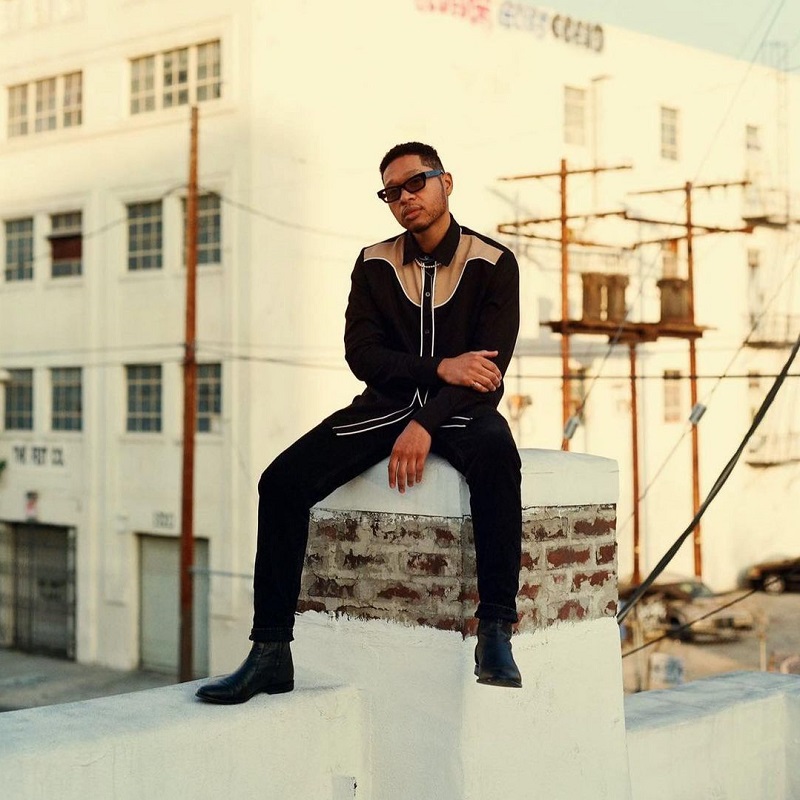 Otis Kane has gotten us through the past few years with his soulful serenades. It seems that he's got something cooking, though, as he's been picking up the pace with his releases. We last heard from him just a month ago with his CLAY duet "Good Life." Now he's back to spread the love with his latest ballad "Kaleidoscope."
"Kaleidoscope" isn't your typical ballad. It starts with the gentle strumming of guitar to set the mood for what's to come. Otis' soulful rasp joins soon as he sings of a woman who's opened his eyes to all the colors of love.
"Kaleidoscope, baby / You're driving me crazy / When your soul speaks to me / It's all I can see," he sings on the chorus. "Kaleidoscope, baby / You're driving me crazy / When your soul speaks to me."
What sets the song apart from most is that Otis keeps things at a simmer, with only his voice and the guitar comprising the soundscape. It's not until the song is almost finished that things begin to build. The swell of strings bleeds into the inclusion of keys and percussion to cap off things off.
The video for the song mirrors its subtle approach. The clip features Otis and a dancer standing in an illuminated room. The light emanating from the walls provides the only illumination in the clip, setting the two in silhouette against the changing colors of the light in the room throughout the song's duration. It's a simple choice that yields breathtaking visuals that are sure to keep viewers engaged.
The singer hasn't alluded that he's got more in the bag. However, based on his previous output, when he's putting out songs in rapid succession, a new project is on its way. While we speculate on his patterns, delve into the latest from Otis Kane by streaming "Kaleidoscope" and watching its music video below.