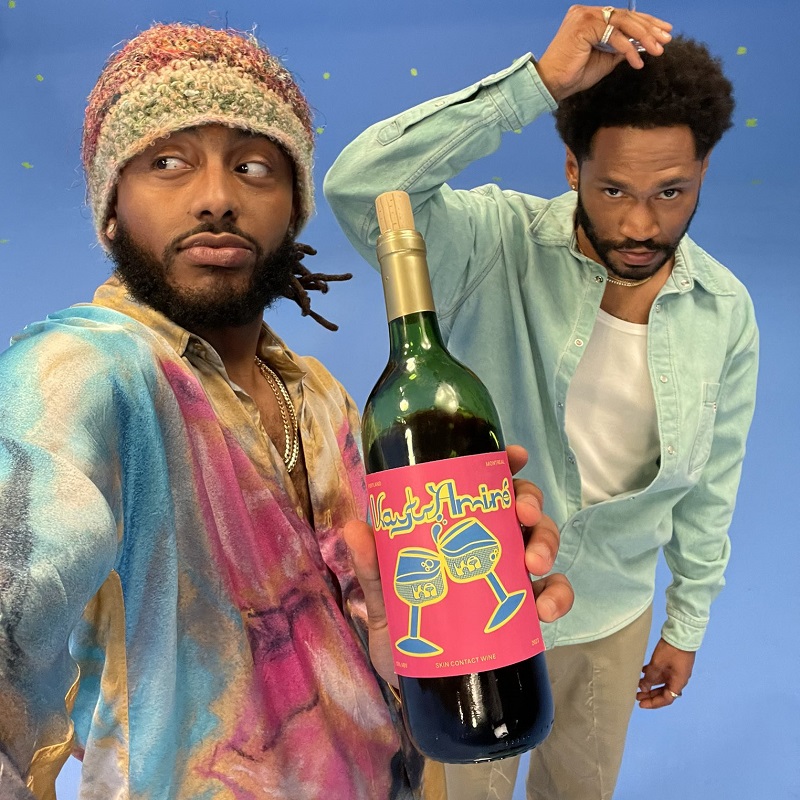 Peanut butter and chocolate. Peaches and cream. Henny and apple juice. Some things just pair well together. That includes certain musical artists. Take for instance Kaytranada and Aminé. The producer and rapper have collaborated before, but now the two have officially joined forces as super duo KAYTRAMINÉ. The surprise announcement, of course, comes with new music in the form of their banger "4EVA."
"4EVA" comes with that signature Kaytranada groove, including the heavy kick drum thump and mesmerizing synth work, but with an added thanks to a production assist from Pharrell Williams. Skateboard P also sticks around to provide the song with its chorus, which takes him saying "that means forever" and chops it up along to the song's beat.
Aminé contributes by riding the beat like the pro he is with a slick flow that switches topics but is ultimately aimed at using his charms to get the girl. "Yeah, walk up in this b***h like sak pasé / She over here talkin' 'bout n'ap boule / I'm so west, it should be my last name, ayy / I'm lookin' for a cutie, someone who won't betray," he raps. "Yeah, and my love goes deep / If I say, 'I love you,' then that s**t is what I mean / I see you gettin' wetter through your Jacquemus jeans / My forevеr is forever, can't let nothin' comе between."
It's no shock that "4EVA" is an absolute banger seeing as the track's pedigree is so stacked. We imagine the duo's upcoming collaborative album — set to release next month — will be just as hot. While you wait for what's soon to come, check out the debut of KAYTRAMINÉ by spinning "4EVA" below.