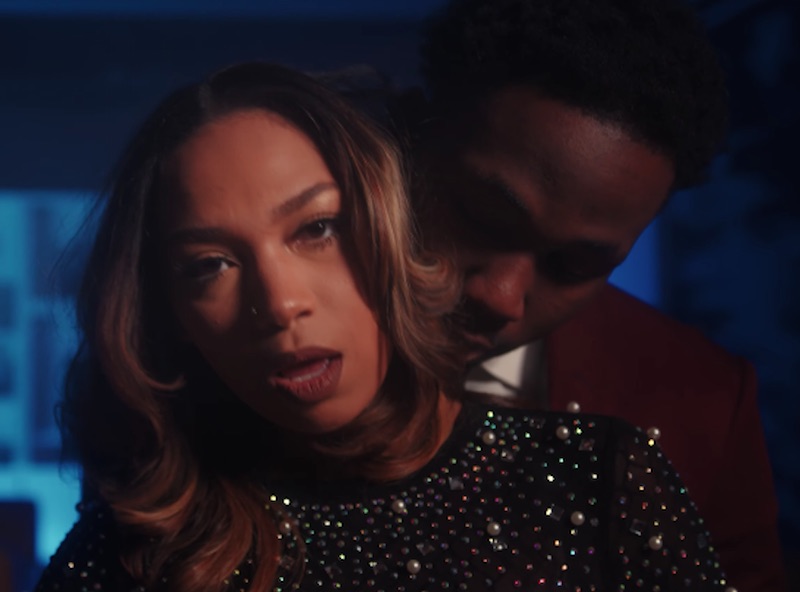 When it comes to love, Mariah. isn't here for blurred lines, gray areas or indecisiveness. Like Paula Abdul before her, she needs someone who's straight up and will tell her what's really good. The singer-songwriter needs to know where she stands in a relationship on her latest single "Maybe" and brings that narrative to life in the music video for the song.
The Jaay Rashawn-directed visual begins with trouble in paradise for Mariah. and her beau. They arrive home, and she is hotter than fish grease during an explosive argument. The scene then switches to the songstress in a more serene setting as we see her alone in her bedroom wearing one of his shirts. When she's not singing, she's bagging up some of his clothing and other personal items in a trash bag, and we see flashbacks of the couple in happier times in that very same bedroom and throughout the house.
Mariah. goes about her day and gets a text from a friend telling her to forget him and put her freakum dress on for a night out. She agrees and slips into a sparkly mini-dress. As she leaves the house and takes the out trash bag filled with his stuff, her estranged lover strolls up the walkway with a bouquet of roses. That's enough to get Mariah. to soften and let him back inside. They share an intimate slow dance, and we see more flashbacks as they get closer. The love is clearly still there, and before the clip ends, she finally gets the answer she's been longing for.
There are no ifs, ands or buts about it, Mariah.'s got one with this love song. Press play below to enjoy SoulBounce's exclusive world premiere of the "Maybe" visual, and stay tuned for more from this artist on the verge.