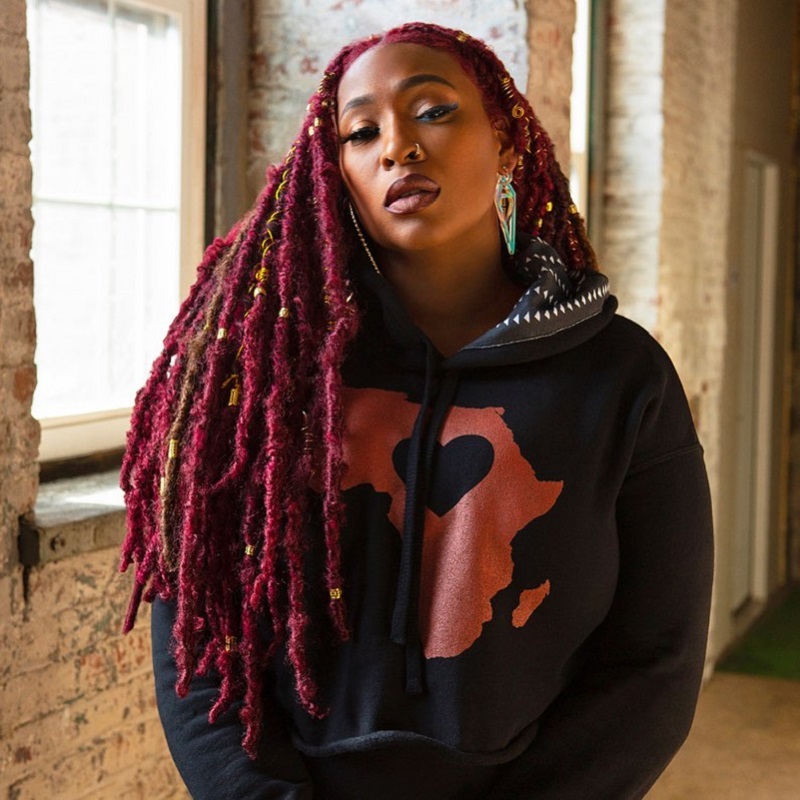 It's been a short minute since we've heard something new from our girl Mumu Fresh who last gifted us with her talents on her 2021 album "Vintage Babies II: Queen Of Culture." She's back on the scene, however, and she's gearing up to release her new album A Healing later this year. First, though, she previews the set with its lead single "Find My Way Back."
Mumu is known for her versatility, giving us rhymes and vocals with equal precision. This time around, she flexes her singing abilities as she sings of getting back to herself. Helping her out in her journey is production from GRAMMY-winning producer Vidal Davis and his son Vidal Marcelo Davis, Jr. The duo breaks her off with an airy groove based around introspective piano and drums, including a rattling hi-hat that adds a flair to the proceedings. Mumu approaches the beat with reflection as she contemplates her situation.
"Only getting better, never bitter / Hard times make a real one realer / Might've lost one, but I'm still that winner," she sings on the opening verse. Still, even with that winning attitude, she acknowledges that she might've lost a little bit of herself along the way. She's resolute in staying true to herself, though, as she vows on the chorus, singing, "Find a way back, I will / Find a way back, I will / Find a way back, I will / I've got find a way."
"This song is the pep talk you must give yourself to get back on track. Maybe it's that relationship that started out simple and sweet but then somehow became way too dramatic or toxic and, without you even realizing it, you lost your balance, your self-esteem took a major hit, and somehow you forgot who you were and what your value was,... without even realizing it, you allowed this situation to get you way off course," Mumu said in a press release.
We're loving this groove and the positive message that Mumu Fresh is giving with it. We're also sure that there will be much more to love when she brings us A Healing this summer. Take heed of her advice as you listen to "Find My Way Back" when you press play.