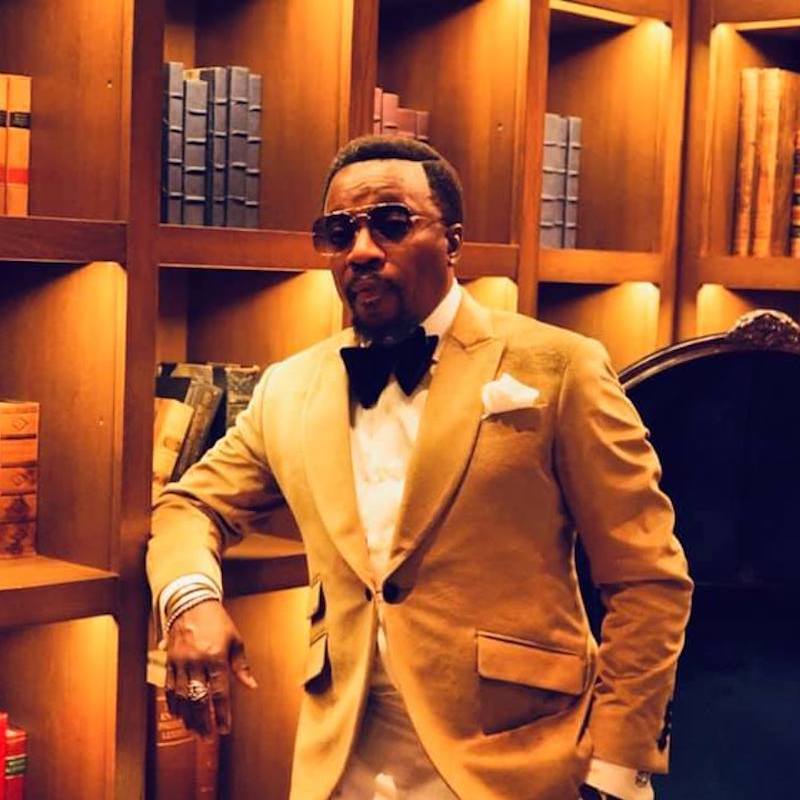 GRAMMY Award-winning singer, songwriter and producer Anthony Hamilton has performed in Africa many times, and fans have often tried to guess his African origins. Is it Nigeria, Senegal, Cameroon, Tanzania or maybe Kenya? Well, the question finally has an answer. Hamilton recently partnered with African Ancestry to explore his African ancestry and found his roots firmly planted in Central Africa.
Anthony was inspired to explore his ancestry after a visit to the continent last year. "In 2022, I experienced the power of our ancestors during a series of concerts throughout Africa, and I instantly knew it was something I needed to share with my team and fans," he said in a press statement about the partnership. "We all can't go to Africa, but we can bring Africa to us by knowing our roots, honoring our ancestors and creating legacies that propel the culture forward," he continued.
His deep dive into his African heritage would require a knowledgeable and respected partner. He selected African Ancestry, the pioneer in Black ancestry tracing for 20+ years. The Black-owned and operated company has the largest and most comprehensive database of indigenous African DNA samples, and its level of specific country and ethnic group origin specificity is unmatched in the industry.
Their partnership spawned Anthony Hamilton's Africa Forever Challenge: A Real Love Experience and a new website, AfricaForeverHome.com. Anthony and his team were tested, and he used social media to encourage fans to join the challenge. Participants received discounted DNA test kits and chances to win prizes, official Anthony Hamilton merchandise and access to the official virtual reveal.
The moment of truth came in late January with an ancestry reveal on Anthony's Facebook Live. African Ancestry's MatriClan® DNA test traced his maternal lineage to Cameroon in West-Central Africa, specifically to the Masa, Mafa and Kotoko peoples of the north.
He learned that his people were deeply spiritual and that agriculture, forestry and fishing have been integral to their way of life for centuries. It appears that "Cornbread, Fish & Collard Greens" are in his DNA!
We were intrigued by the intersection of music and genetics during the reveal. Cameroon is the home of Makossa, Cameroonian urban music that has influenced soul and R&B music here in the United States. The song most familiar to Black Americans is arguably Manu Dibango's "Soul Makossa," released in 1972. A decade later, the song was interpolated into Michael Jackson's 1982 classic "Wanna Be Startin' Somethin'" found on the hit album Thriller produced by Quincy Jones. Anthony and his DNA cousin Quincy Jones – who shares a common African ancestor from Cameroon – come by their signature soulfulness honestly.
To reconnect to African ancestors is one thing but seeing the strength of our bond and connectedness manifested down through so many generations is mind-blowing. Following Anthony's journey reinforced two things for us: genetics are complex and intriguing, and we are our ancestors.
- Advertisement -
"We are in the business of Black people," said co-founder Dr. Gina Paige during the reveal. "Our mission is to help Black people transform the way we view ourselves and the way we view Africa," she continued. African Ancestry is getting it done, and we applaud Dr. Paige and co-founder Dr. Rick Kittles for building a bridge back home to Africa for our people.
To learn more about your African ancestry and to join Anthony Hamilton's Africa Forever Challenge, visit the special website to purchase a test kit and start your personal journey home.
- Advertisement -