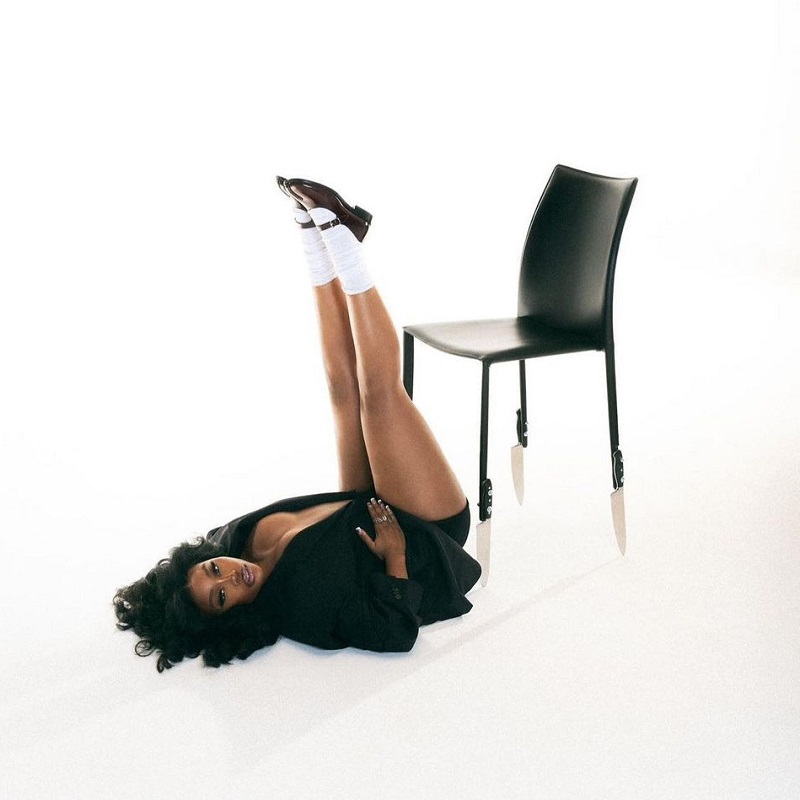 It's currently SZA's world, and we just happen to live in it. The singer's album SOS reigns supreme atop the charts for a sixth consecutive week since its December release. Despite the collection's continued popularity, however, she has yet to notch a No. 1 on Billboard's Hot 100. The closest she's come is with her current single "Kill Bill," which has been sitting pretty at No. 2 while pop princesses Miley Cyrus and Taylor Swift block its ascension. She's gunning for that top spot though, and she might just get it with a newly released acoustic version of the track.
This new take doesn't just find SZA placing her studio vocal atop acoustic guitar. Instead, they strip it all back and start from scratch. It begins with somber guitar before SZA joins in with her stream-of-consciousness opening verse. Her lyrics are front-and-center in this version, with the distraction of extra production making the words more crisp and showing off a bit of her vocal skills. Her seemingly simple changes in inflection and note choice make this version almost a different song as she conveys the strife of getting over an ex, revenge fantasies and all.
"Kill Bill" is one of the best songs that SZA has ever put out, so it's no surprise that it's resonating with her audience so well. This version, along with previously released sped-up and slowed-down versions, should be the push needed to help catapult the single to that No. 1 spot.