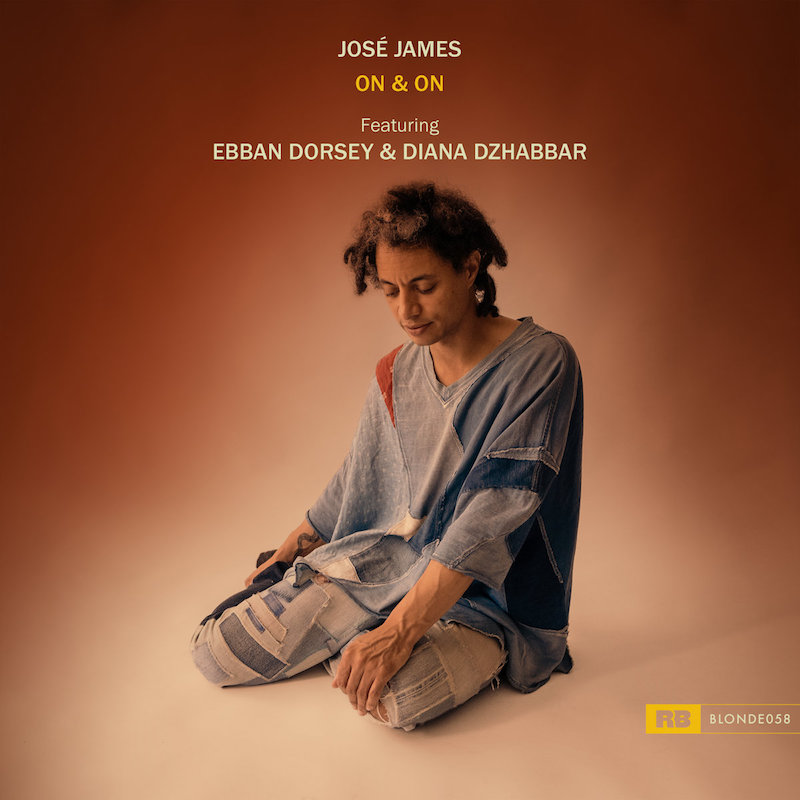 We've been enjoying what José James has been bringing to music with his spin on the catalogs of other artists with recent albums Lean On Me and Yesterday I Had The Blues: The Music Of Billie Holiday. However, our ears perked up when the crooner revealed that the next artist whose catalog he would explore would be his contemporary Erykah Badu. After teasing us with singles "Bag Lady," "The Healer" and "Gone Baby, Don't Be Long" and a preview concert, On & On is finally upon us.
The set is, unsurprisingly, successful at its aims. Erykah Badu's catalog was already strongly steeped in jazz and soul, two genres that José has been melding since his 2008 debut The Dreamer. So, it's not a stretch to hear him tear into a song like the tempestuous "Green Eyes" with a verve that brings out the torch song's undeniable jazz influence and turns it up to 11 before tapping into his own smooth and electric cool for the cut's emotional close.
Elsewhere, he digs into well-known Badu singles like "Didn't Cha Know" and the title track as well as beloved album cuts like "Out My Mind, Just In Time." His dulcet tones don't necessarily soar as high as Erykah's (which is sometimes missed on tracks where the neo-soul songstress usually punctuated emotional high points with higher notes to cut through the thick soul of her arrangements), but José still manages to mine the essence of the songs in his interpretations. He's also smart enough to not carry that weight alone, allowing instrumental collaborators BIGYUKI on keys and saxophonists Ebban Dorsey and Diana Dzhabbar to help in transforming the songs into his own.
With Erykah Badu's songs being part of relatively recent history, apprehension about this release could be understandable. José James assuages those fears here, however, showing that her musical gems are safe in his very capable hands.
José James On & On [Amazon][Apple Music][TIDAL]