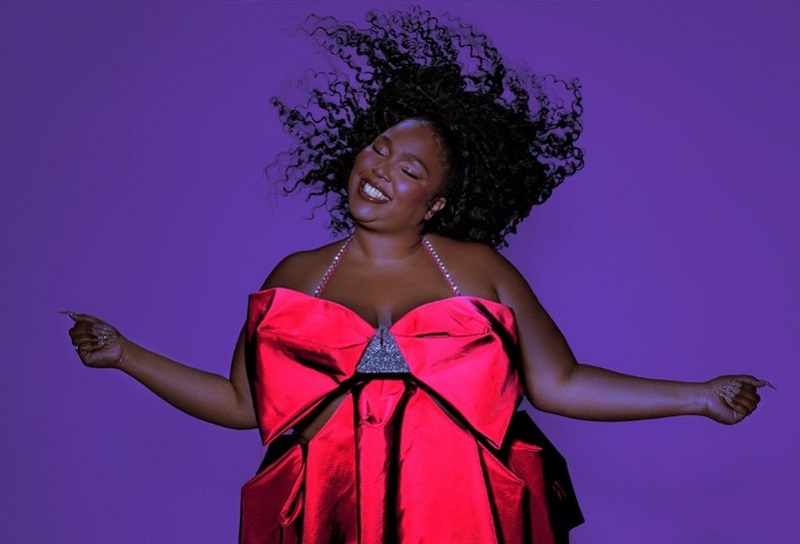 It's rare that a musical guest appears on Saturday Night Live twice in one calendar year. However, when a band has to unexpectedly cancel due to one of its members catching COVID, what's a venerable late-night sketch show to do? Well, you call Lizzo, of course. The singer/rapper, who did double duty as host and musical guest back in April, was tapped to stand in for the Yeah Yeah Yeahs for SNL's last show of the year and she did so with aplomb.
Lizzo came with special gifts for this pre-Christmas episode. Her first performance of the night was Special track "Break Up Twice." The track has slowly become a fan favorite from the set and the star made sure to give it extra emotion for her fans. She started the song sitting up from a bed in staging that recreated the well-known Annie Lee painting Blue Monday before moving to the front of the stage to join her band to jam out on the track before taking it all home by putting a little stank on it at the end.
For her second performance of the night, she looked like a present in silver and gold lamé for a performance of Stevie Wonder's "Someday At Christmas." Her take on the track, which she also covered for Amazon Music this year, stays fairly faithful to the original as she makes a plea for the human race to just be decent to each other and offers a message of hope for this holiday season. She ended the set by wishing the audience in studio and at home a merry Christmas to the sounds of their applause.
We've been getting a lot of Lizzo this year and, honestly, we're quite alright with that. To make it even better, the singer's concert special Lizzo: Live In Concert will be coming to HBO Max on December 31st just in time for us to ring in the new year. But we're getting ahead of ourselves, head below to enjoy Lizzo's two performances from the most recent edition of SNL when you press play.