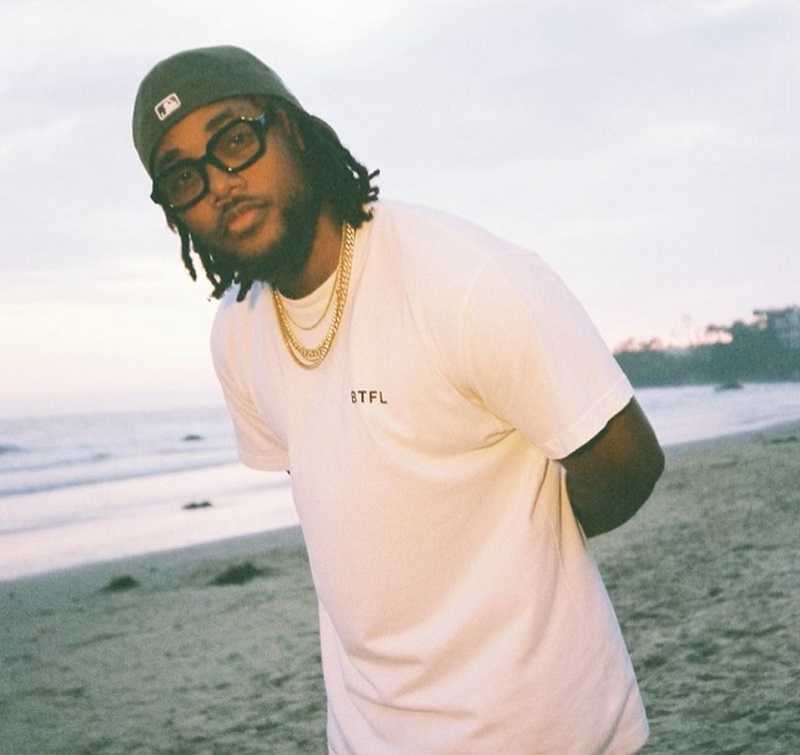 Leon Thomas has had an exciting 2022. Behind the scenes, he's been part of some of the biggest projects of the year — including SZA's SOS, Babyface's Girls Night Out and a few GRAMMY-nominated efforts. He's also made headway on the solo front, including blessing us with his bop "X-Rated" in the lead-up to his anticipated album tentatively titled Electric Dusk. We haven't gotten word on that set's release date next year, but we do have another listen in the form of his new single "Breaking Point."
"Breaking Point" is an emotional ballad based around moody guitar and slightly churchy keys. The sound brings a soulful feel to the track as Leon pours out his heart about a relationship that he wants to have although it seems destined to end. "Slow dancing in this burning house, I don't wanna go nowhere / It's hard for me to listen when there's miles and miles of distance / Feel your heart is drifting but you're right there," he sings on the first verse. "I call you home but I might be alone, I can hear it in your tone / We're in the danger zone."
"When we're at a crossroads, it's important to have the courage to follow the path that needs to be taken despite the flood of conflicting emotions," Leon said of the song's meaning. "Love is fragile, and sometimes nourishing a relationship is the toughest challenge."
Aside from "Breaking Point" being Leon Thomas' latest single, the song also serves as the soundtrack to a new Beats By Dre commercial. The fatherhood-themed ad features NBA star Lebron James and his son Bronny James. "Breaking Point" can be heard in the background while black-and-white photographs and video footage of the father and son through the years appear on the screen and the elder James provides a voiceover.
2023 is looking pretty bright for Leon Thomas and this emotional cut has us wondering what else the singer-songwriter has in store for us in the new year. Take a listen to "Breaking Point" right here and stick around to watch the song's visualizer and the Beats By Dre spot below.