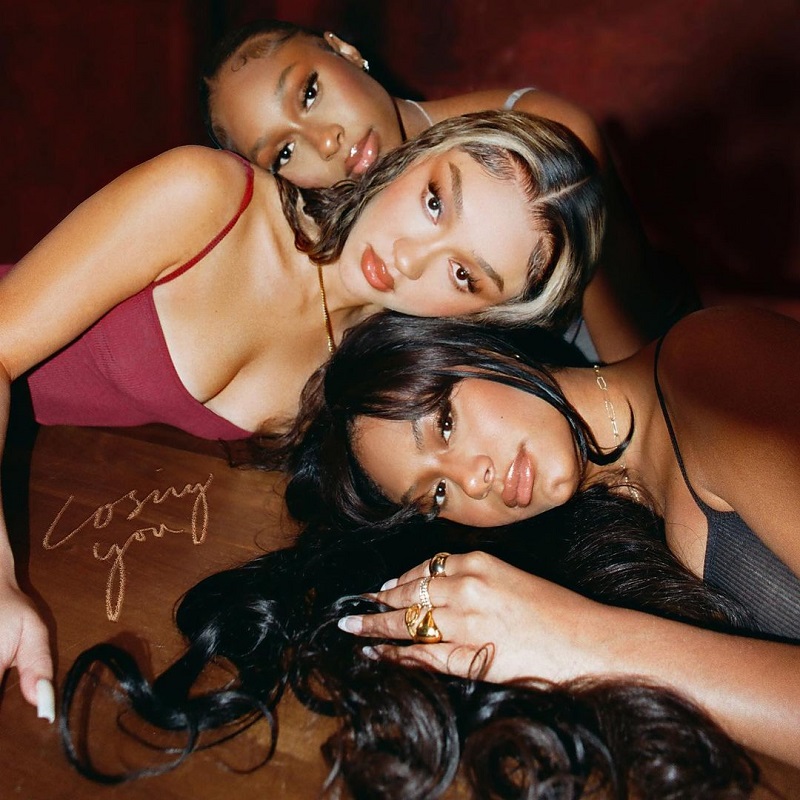 Is anyone having a better year than British R&B trio FLO? The ladies have taken the world by storm ever since their introduction this spring with their single "Cardboard Box." Their success has come pretty quickly ever since. They even made recent history by landing the BRIT Rising Star Award, becoming the first girl group to ever do so and the first group to do it in 13 years. With all the accolades and this being the season of giving, FLO is giving thanks to their fans with brand new single "Losing You" and its accompanying music video.
The trio turns once again to the pen game of MNEK to discuss the good side of letting go. He and producers RELYT and Joe Gosling continue to mine the R&B sounds of the late '90s and early 2000s with a kiss-off that reminds us of yesteryear while still keeping things fresh. The ladies play a big part in that, though, as their harmonies and vocals are even tighter than when we first became acquainted with them. Their message remains the same, though, as they tell an ex that they are doing so much better without him in their lives.
"Losing you was easier than I thought it'd be / I'm happy on my own / It's the first time I finally feel at home," they sing on the song's chorus. "Losing you is givin' me everything I need / I'm happy that you're gone / For the first time I'm finally feeling strong."
The song's video increases the throwback vibes. We see FLO in a house that looks like it was pulled out of a Brownstone video. Group members Jorja Douglas, Renée Downer and Stella Quaresma are filmed in their own separate parts of the house, with the backdrop carefully curated and lit to give them each a moment to shine. But the real magic is when they come together, with the ladies showcasing an exuberance that is refreshing to see in these days and times.
"It's fitting that 'Losing You' is being released this time of the year as it's all about going through a loss but somehow being comforted by it," the group said in a statement. "It reminds you of how content you are by yourself and finding that cheerful spirit during a tough time."
"Losing You" is another stellar cut from the ladies of FLO. And, despite their breakout year coming to a close, we doubt we'll be losing them anytime soon. Listen to the stream of the song and peep its video below.