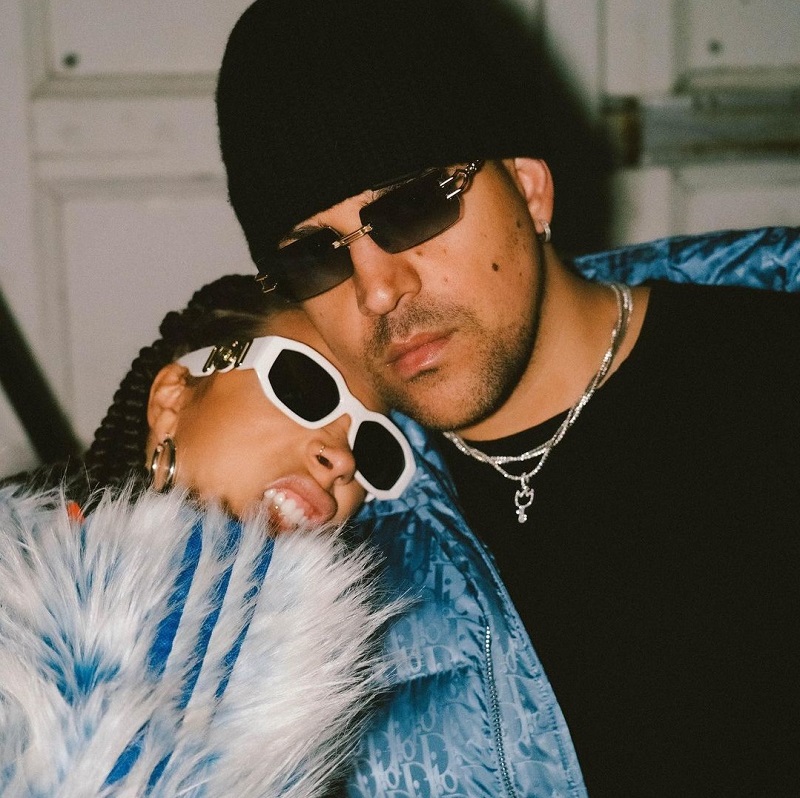 It's almost harvest time for Emotional Oranges. The duo has been readying their latest set The Juice Vol. III for quite some time and are finally on the verge of releasing the last of their The Juice trilogy. We've gotten a couple of listens with singles "Make Me Wanna" and "Bounce." Now, with a week to go, A+V hits us a double dose on singles "Let Me Go" and "On My Way."
Where their previous tracks were party starters, "Let Me Go" and "On My Way" take on a more mellow mood. "Let Me Go" is a heavier track as the anonymous twosome try to navigate a breakup. The song offers a solemn groove with a slight shuffle with funk guitar accents and ghostly synth chords. If the instrumentation didn't set the mood, though, the lyrics tell the tale.
The verses give us reasons for the potential heartbreak with mention of hurt feelings and broken expectations, but the chorus is what drives it home. "I'm so broken / Let me go, baby / Let me go, baby," they sing. "I'm ready (Oh, oh-oh, oh-oh, yeah) / Where I'm tryna go, you know I can't look back / All so confused, why I feel like that? / Let me go, let me go, let me go, baby."
"On My Way" is on the exact opposite wave. The rhythm of the track, while slower paced, is still propulsive as hand claps keep the time among swirls of guitar and chanting backing vocals. A+V turn these sounds into a song about longing and the potential of a carnal rendezvous.
"Oh, I think you've started somethin' / Got me thinkin' bout all the ways you could touch it," the opening verse starts. "Said I know you've started somethin' / Got me thinkin' bout all the ways you gon' love it." With the temperature rising, the chorus is all about closing the distance between them so they can quench their thirst for one another.
The latest songs show that The Juice Vol. III is going to be a well-rounded affair. The set isn't scheduled for release until December 9th. However, die-hard Emotional Oranges fans can get their hands on the set right now. The group is currently offering the new album for their day-one fans under a "pay what you like" model on their website. Fans can donate to the band and receive the project in full for $1-$300, with those who opt to pay more set to potentially receive different levels of perks for their donation. Proceeds from the advance sale will go toward the band's upcoming Pulp Fiction Tour, which is set to pop off next spring.
We suggest that you take advantage of such a sweet deal. But before you do, stream both "Let Me Go" and "On My Way" right here and then watch their respective lyric videos below.
- Advertisement -