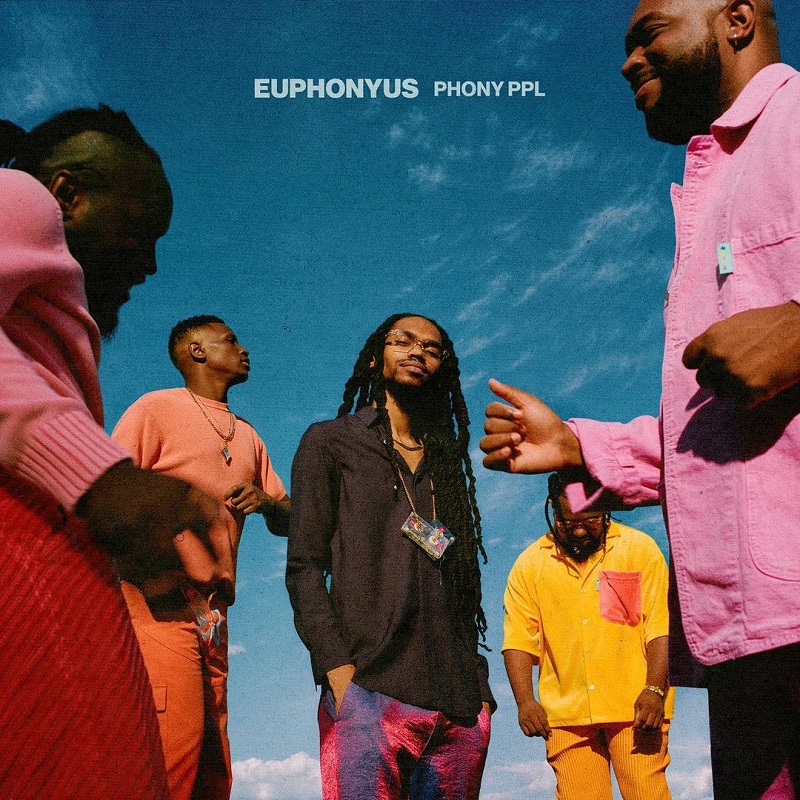 We just knew we were gonna be jamming to a new Phony Ppl album at top of 2020 when the crew dropped their Megan Thee Stallion collab "Fkn Around" in January of that year. Unfortunately, the pandemic had other plans and stifled our hopes. That temporary loss, however, set us up to gain big as the crew is finally back, and they've brought the goods with their latest album Euphonyus.
The album finds the quintet further evolving their sound by incorporating new collaborators and adding new sounds into their repertoire. We got a taste of that evolution with singles like "Nowhere But Up" and "dialtone.," but those aren't the only places it shows up.
They offer up a full-on ballad with "been away." and drop into Kaytranada's elastic sense of groove with "warmest winter." Then they invite the likes of JoJo and Leon Thomas III on "try." and "to get home.," respectively. Each of these tracks looks toward the possibilities of their sound while also throwing back to sounds from the '80s and '90s, making this one funky effort on their part.
"[Euphonyus] is a harmonic celebration of sound and color through rhythm and melody; a jubilant event where you acknowledge the beauty of sound through concert/dance/living," the group said about the set in a press statement. "Long before we were born, we made a vow to never make the same album twice, and this is another chapter in the evolution of who yaBoy phony ppl Grows up to be! It's enticement, it's about comfort, familiarity and the safety and security that comes with that."
The album is a perfect example of Phony Ppl's talent and their attention to the sounds that came before (and will come after) them. It's also sure to have us moving and grooving throughout the winter and spring. Stream Euphonyus in its entirety below.
Phony Ppl Euphonyus [Amazon][Apple Music][TIDAL]
- Advertisement -