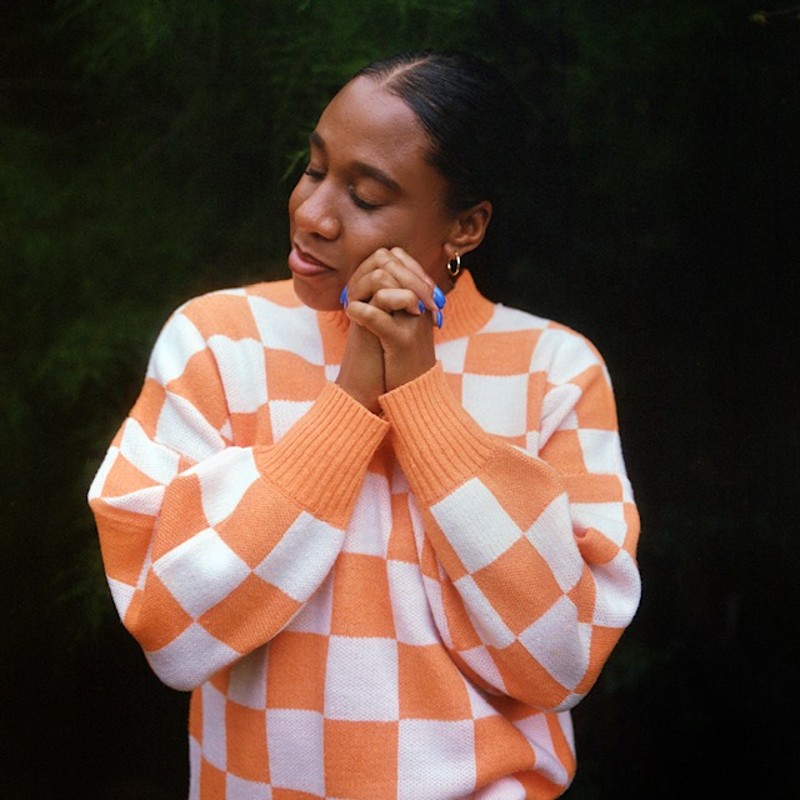 While some view love as an adventure to be taken as it comes, others find themselves bogged down by its uncertainty. At times, sharing the load of life with your person isn't enough to remain present and positive. For her latest single entitled "Tightrope," singer-songwriter Mychelle sings of how even the most resilient love can't always offer support during unstable times.
Co-written with Ed Thomas who also co-produced the soulful, piano-driven track, Mychelle's apprehension peeks through the lyrics. "There's no good advice / That will make you right / No, no / There's no compromise / Yeah, you're on your own," she sings.
"'Tightrope' was written about when you've got that person who is doing the most for your attention and time, but it's not what is needed," Mychelle shared via press release, giving some additional context.
While the song itself covers the risks associated with romantic love, she chose a different angle for the accompanying visual. Director Thea Gajic captures the struggle of a single father who seems overwhelmed by everything on his plate.
Our leading man even finds it difficult to remain in the moment during a surprise birthday party thrown in his honor by friends and family. By the end, however, a tender moment reminds him of why he does it all. Seeking to create art that is relatable, Mychelle explained, "Myself and the director wanted a film-like video that could work by itself showing everyday Black life."
"Tightrope" is Mychelle's first release since she dropped her sophomore EP Someone Who Knows earlier this year. Could this be a sign of more new music to come? We certainly hope so. Tap in below to listen to "Tightrope" and watch its video then be sure to add the song to your playlists from your preferred digital platform.