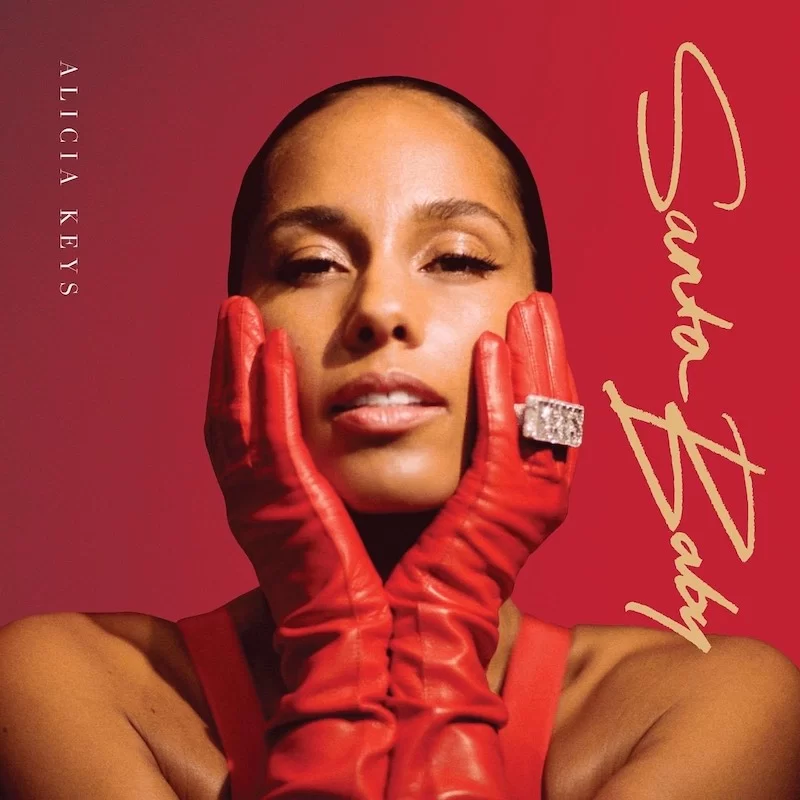 Alicia Keys is here to deck the halls with new music this holiday season with the arrival of her first-ever Christmas album Santa Baby. The album is also her first as an independent artist, being released on her very own label Alicia Keys Records. With all these firsts converging, Keys goes back to basics on Santa Baby, a collection of music reminiscent of her early days.
She previewed the project with lead single "December Back 2 June," and, with its soulful, upbeat groove, it's easily the standout cut from Santa Baby. The remainder of the album is more Christmas chill, however, perfect for when you need some downtime during the hustle and bustle of the holiday season.
Keys puts her spin on classics like "Santa Baby," "Christmas Time Is Here" and "Favorite Things," which all get jazzy arrangements that set her versions apart from the pack of predecessors. Alicia's covers of "Please Come Home For Christmas," "Happy Xmas (War Is Over)," "The Christmas Song (Chestnuts)" and "Ave Maria" showcase her musicality, vocals and range with equal fervor.
She rounds out the project with her new original songs "You Don't Have To Be Alone" and "Old Memories On Christmas," and the previously released track "Not Even The King," which sounds more at home here than it did on her Girl On Fire album.
Alicia Keys' Santa Baby is a fine addition to her discography and a sensational holiday album that we're positive we'll be enjoying for many Christmases to come. Listen to the stream below, and find Santa Baby exclusively on Apple Music.
Alicia Keys Santa Baby [Apple Music]
- Advertisement -