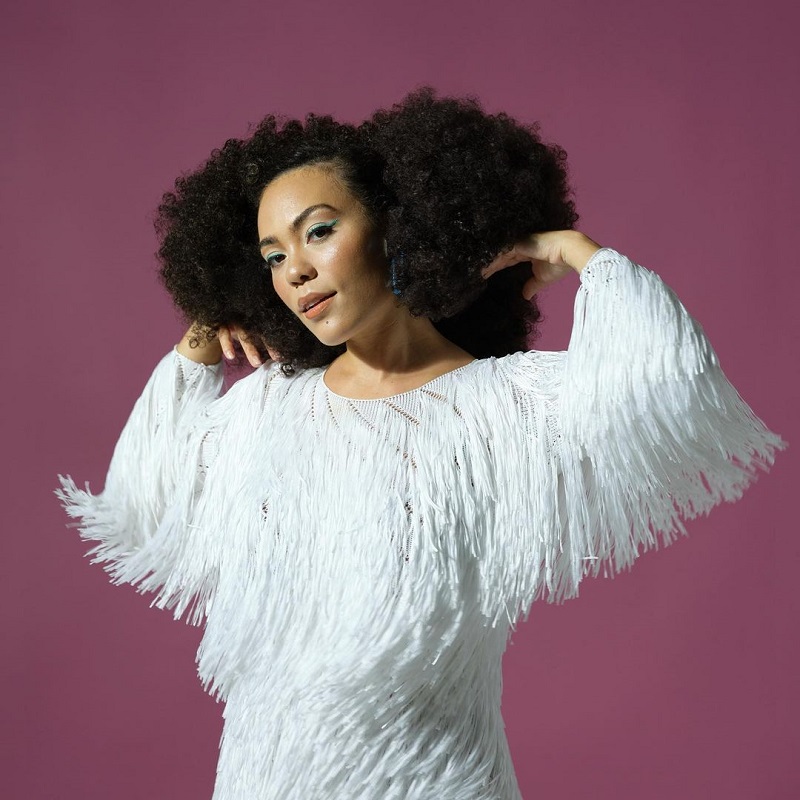 Madison McFerrin is a voice that we've heard sparingly during the pandemic. That doesn't mean that she hasn't been busy. The multi-talented singer-songwriter laced us with a few original tracks and covers over the past two years — most notably the short and sweet house-influenced jam "GUILTY," which was inspired by the announcement of a conviction in the George Floyd case. The songstress is back on the block and giving us new music with her single "Stay Away (From Me)."
"Stay Away (From Me)" captures the array of feelings and emotions that we all felt during this pandemic. The self-produced cut marries thoughtful piano and persistent percussion with her own soft and simple backing vocals to create an atmosphere that seems to be both calm and hurried. The lyrics, however, tell a tale of someone with a lot on their mind.
"Here I am / Back again / Underrated / And afraid / I done came / All this way for nothin'," she sings. "Bittersweet / Memories / Got me dealin' / In my feelings / I admit / A bit too much / A bit too much / Been dealin' in my feelings a bit too much."
The singer goes rainbow-colored for the song's music video. The clip is painted in shades of an aura as Madison captivates the camera alongside dancer Jessica Pinkett as they demonstrate the emotional push and pull that these feelings can have on a person's psyche.
"Escaping the trap of my mind can be a hard one. 'Am I doing the right thing? Have I taken the right actions? Am I too late?' Written in December 2020, 'Stay Away (From Me)' served as a conduit to — and through — the fear of the unknown that was so ripe in that moment," Madison said of the song in a press statement. "One of the first songs I fully produced myself, 'Stay Away (From Me)' helped me let go of some of the gripping anxiety that came with our new reality. In creating this music, I hope to let others know that they are not going through this moment alone."
"Stay Away (From Me)" is another strong statement from the talented Madison McFerrin, and we can't wait to hear more from her soon. You can stream the single and video for "Stay Away (From Me)" below and, if you'll be in Europe this November, stick around to see where you can catch Madison performing live on her European tour.
Madison McFerrin European tour dates:

Nov 2 – Colours Hoxton, London
Nov 3 – POPUP!, Paris
Nov 4 – Paradiso, Amsterdam
Nov 5 – RUST, Copenhagen
Nov 6 – Moods, Zurich
Nov 9 – Nachtasyl, Hamburg
Nov 10 – Baketown Collective, Berlin
Nov 12 – Nefertiti, Gothenburg
Nov 13 – JassmineBARdzo Bardzo, Warsaw
- Advertisement -