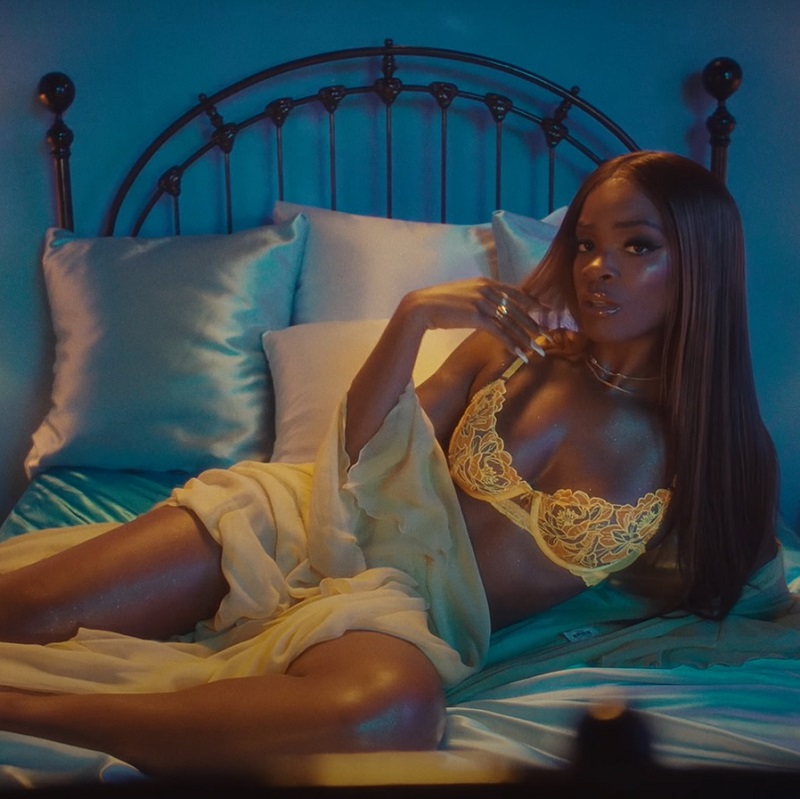 Ari Lennox avoided the sophomore slump when she dropped her enjoyable new album age/sex/location last month. It's a dope set all about looking for love in the current era, and Ari provides a voice to the many singles out there in the trenches. She's also been telling a story with the set's visuals, especially with the video for her single "Hoodie." She continues her storytelling ways with a video for fan-favorite track "POF."
"POF" is about being out there in the dating world, so it's only fair that it shows our girl putting herself out there. Unfortunately for her, she goes on some of the worst dates ever. We see her looking gorgeous in one part with a man so hungry that he's eating off his plate and hers. Then she's putt-putting around with a fella more worried about getting the perfect shot than having a shot with her. Perhaps the worst one, though, is a fella who invites her over to Netflix and chill. She soon discovers that he's living like a slob and, to make matters worse, his mama even slides through in her house robe to offer her some cookies.
After all that, she decides to take her mind off it all and go shopping with her girl. If that rings a bell, it's because this is the moment where it's revealed that this video is actually a prequel to "Hoodie" as we relive the moments before her chance encounter with Isaiah Rashad.
If every video from age/sex/location ends up being a chapter in this particular story, we wouldn't be mad one bit. While we hope and wish that's the case, check out the dating adventures of Ari Lennox in "POF" when you press play.