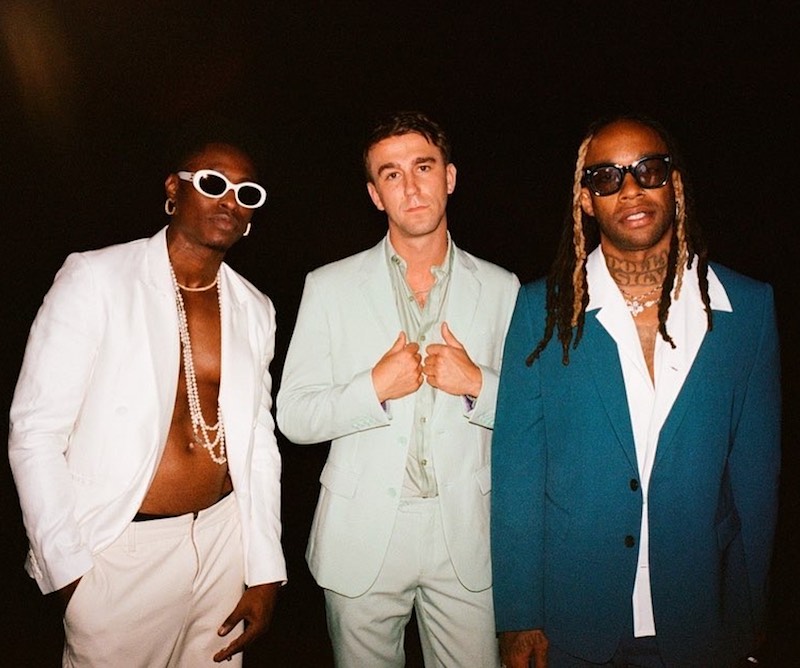 As he prepares for the release of his second studio album AudioLust & HigherLove, multihyphenate artist SG Lewis drops two more singles from the project to entice fans to the dance floor. Following the release of the double single "Missing You"/"Something About Your Love" in July, Lewis brings the vibes on "Vibe Like This" and its companion track "Infatuation."
On "Vibe Like This," SG teams up with R&B stunnas Lucky Daye and Ty Dolla $ign who co-wrote the song with him alongside Conor Albert. Lewis' production sets the tone for their swaggy energy with a butter-smooth groove.
Over a chic, laid-back track, the talented trio takes turns singing all the words any woman would love to hear from a suitor. Amid offerings of everything from lavish gifts to extravagant trips, they boast of a connection like no other singing, "Been around the world / Never felt a vibe like this / Might be worth the risk / To make up for the time I missed."
For the Jason Lester-directed visual, the fellas are cooler than fans as they perform the tune with a retro backdrop of vibrant colors and beautiful women. Their three-man band looks like they strolled in straight off of the set of a Miami Vice reboot to pick up their instruments and light up some cigarettes. The models in the visual strike poses in boxy fashions and join the band when they're not doing random things like lifting weights and playing ping-pong.
It's clear from the video and recent social media posts that SG Lewis is living his best creative life and is full of gratitude. Of his forthcoming album, he says, "I feel like I exist in the space between DJing and being an artist. The bulk of the album was written across a series of intensive studio residencies in the height of the pandemic, with the help of some incredibly talented friends, and allowed me to explore myself as an artist in a way that I would never have dared before."
Although summer may be over, this song is perfect for any fall kickbacks on your schedule. Vibe out to SG Lewis' "Vibe Like This" featuring Lucky Daye and Ty Dolla $ign below. His forthcoming album AudioLust & HigherLove will be released on January 27, 2023 on the Astralwerks label and is currently available to pre-save on digital music services.