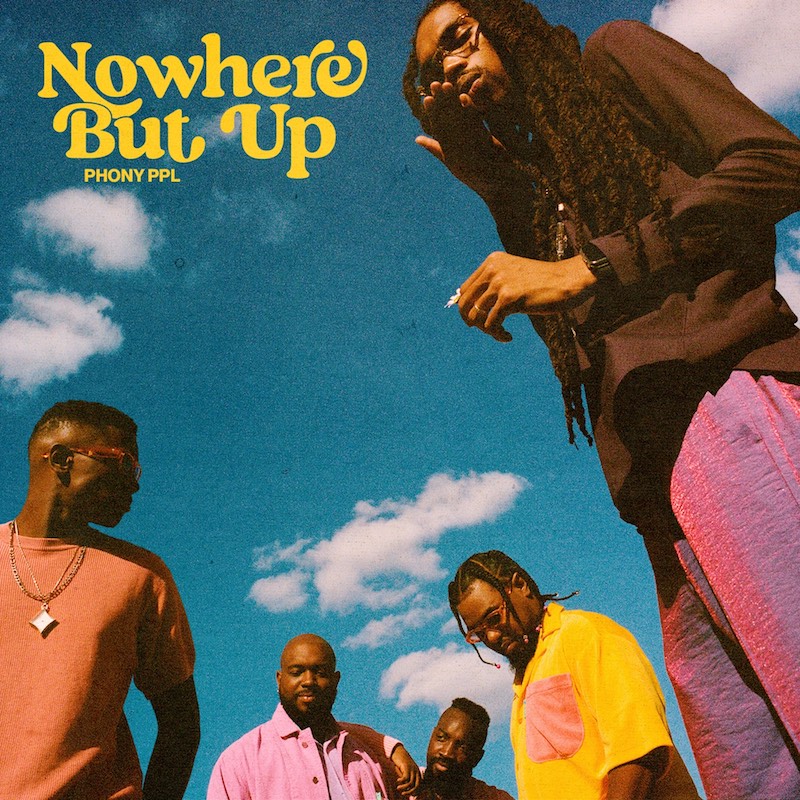 We heard you were looking for Phony Ppl. Well, here they go! The Brooklyn-based group left us hanging in 2020 after dropping off their singles "Fkn Around" and "On My S**t." Since then, the group has been hard at work (whether in person or via Zoom) creating their upcoming album Euphonyous, which is scheduled to hit sometime this fall. But until then, they're teasing us with their newest single "Nowhere But Up."
Upon pressing play, you'll notice that "Nowhere But Up" is based on an interpolation of Cherelle's Jimmy Jam and Terry Lewis-produced classic "I Didn't Mean To Turn You On." However, while the crew definitely uses the track's signature groove quite liberally, the interpolation is woven into their own unique style.
The track is all about the possible rekindling of an old flame, with flirty lyrics suggesting that the spark is definitely still flickering. "It's been a very long time since I have seen you last / Hmmm! / Time flies so fast I can't tell how much past / Ah! / But the last thing I remember is you said that you want me," vocalist Elbee Thrie flirts on the opening verse as he sets the scene. That last lyric is the song's recurring theme, as it's emphasized to remind us that there's still a desire between him and the lovely lady to whom he's talking.
Rather than go narrative with the video, the Phonies play up what they do best. They emphasize their tight-knit camaraderie and musical chemistry while jammin' in performance setups. But just in case they aren't eye candy enough, they make sure to incorporate a few gorgeous ladies grooving along to the song as they have a good time bringing the track to life.
In a statement about the song, Elbee said, "'Nowhere But Up' is exactly where Phony Ppl is headed; and for the song...this colorful demonstration of a sexy, sweaty, seductive chase forces your body to move and groove sooo good, that you might just have to run-it-back when it ends!"
We couldn't agree with him more. Listen to a stream of "Nowhere But Up" right here and then watch Phony Ppl in action in the song's music video below.