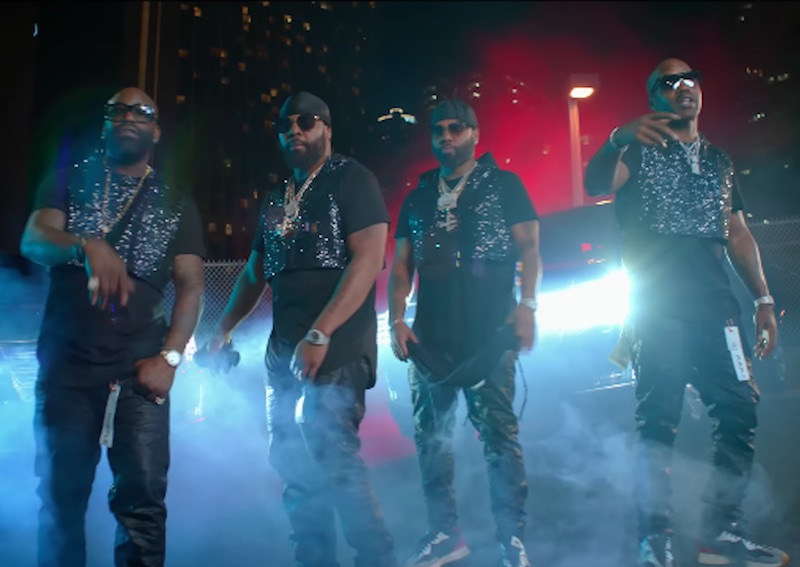 Jagged Edge has a lot to celebrate and a lot left to say. The quartet is approaching the 25th anniversary of their debut album A Jagged Era on October 21st, and, though the R&B landscape has changed since 1997, they are still together and holding it down for the genre. After releasing the double album A Jagged Love Story in 2020, the fellas are back to put a little umph into your playlists with their new single "Inseparable."
Although JE members Brandon Casey, Brian Casey, Kyle Norman and Richard Wingo have been at this since 1995, "Inseparable" isn't about their almost 30-year bond. Instead, the band of musical brothers shows love to the woman who has their heart and soul. "Now we're like inseparable / And I ain't never letting it go," they sing about their good thing.
The Casey brothers wrote "Inseparable" and co-produced it with frequent collaborator Bryan-Michael Cox. The song bridges the gap between old and new with an R&B meets trap soul feel wrapped up in JE's signature harmonies. They even shout out fellow '90s R&B crooners Silk at the beginning of the track with a sample of their classic "Lose Control."
Instead of a typical single release, Jagged Edge introduced "Inseparable" with a music video before releasing it to digital music services. Director Azzie Scott captures Wingo, Kyle, Brian and Brandon in a few different scenarios and looks.
In one scene, they're in their element in the studio while wearing full matching outfits with shiny vests. A brief narrative is introduced when they meet up with a photographer who's distracted when his girl comes around. They give him the side eye since they came to work, but soon enough they're unconcerned at a club surrounded by a bevy of beautiful women in their VIP section.
"Inseparable" is just the first taste of new music from Jagged Edge. They've collaborated with dvsn on their latest single "What's Up," and they have another album on the horizon. Jagged Edge's eleventh studio album entitled All Original Parts will be released in the coming months to begin their next era. Press play below to get a preview of coming attractions with "Inseparable."